EcoSport accounts for almost 40 per cent of the cumulative one million units sold by Ford in India till date, which is a reason why more than half of its future launches could be SUVs.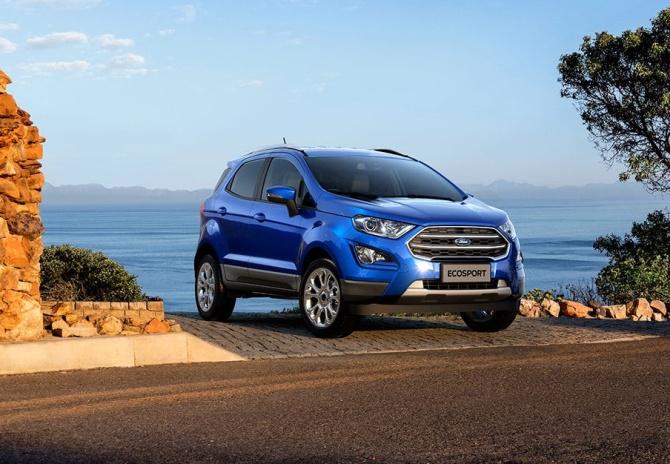 American carmaker Ford, which tasted success in India with its EcoSport sports utility vehicle (SUV), plans to have an SUV dominated future line up for the local market.
EcoSport accounts for almost 40 per cent of the cumulative one million units sold by the car maker in India till date. More than half of its future launches could be SUVs.
"UVs bring well over half of our volume today and it will turn more intense in the future. It is not because we want that...that is where the consumer segment is moving and we need to play there and win. That is the trend globally as well. It plays exactly to our strength. Ford is very strong in UVs traditionally. If we do the UVs right the market will respond favourably. Our centre of gravity will move towards UVs but we will still have cars in the portfolio," Anurag Mehrotra, president and managing director at Ford India told Business Standard.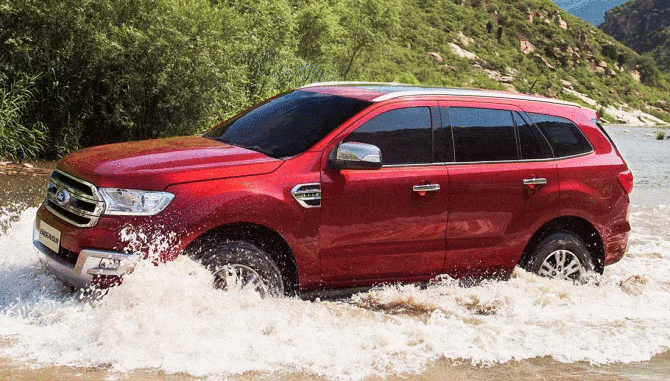 Ford has two SUVs -- EcoSport and Endeavour -- in its current line up and it recently launched the Freestyle, calling it India's first compact utility vehicle (CUV). Besides SUVs, it also has a hatchback (Figo) and a compact sedan (Aspire).
In FY18, the company sold 56,697 vehicles in the UV segment, showing a three per cent YoY growth. These vehicles accounted for 63 per cent of the brand's domestic sales of 90,061 units last year. Ford also happens to be the biggest UV exporter from India having shipped 90,599 EcoSports last year. A large number of EcoSport are also exported to mature markets like the US.
(PV) sold by Ford in India
Year
PVs sold
UVs sold
% Share
FY18
90,061
56,697
62.95
FY17
91,405
55,019
60.19
FY16
79,944
41,426
51.81
FY15
75,138
52,289
69.59
Source: Siam
A rising demand for UVs in India as well as its export markets fits well into the company's strategy of achieving economies of scale and remaining cost competitive. Ford has less than three per cent market share in India and Mehrotra said a product-led growth will be critical.
"Where to play and how to win will be the critical areas and we are spending a lot of time on these. If these questions are answered we will see success. There are clear spaces where Ford brand will be able to play and command a premium in the market," he added.
Taking forward the partnership between Ford and M&M, the two companies in March announced specific areas of cooperation where the duo will work together in India. Besides other things, the two automobile majors will work on developing compact SUV and B-segment SUV for the Indian market. Besides this, Ford is independently working on more UVs.
The Indian passenger vehicle (PV) market comprises three segments -- car, utility vehicles and vans. UVs have been the fastest growing segment in recent years and now account for 28 per cent of the PV market. Most of the industry players are putting their resources to have a formidable UV line up and grab a pie of the rising demand.
Images: Kind courtesy Ford India