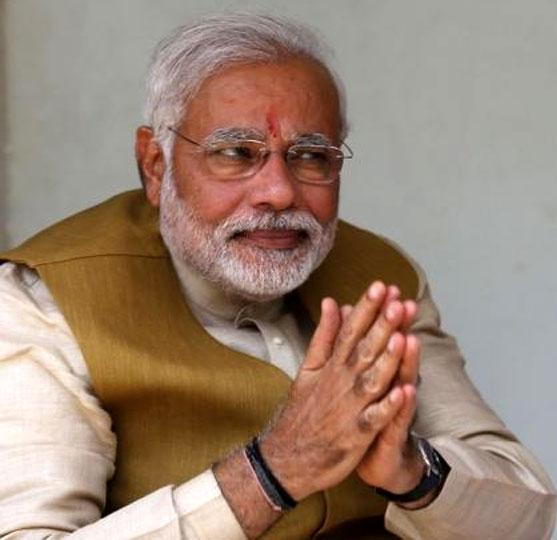 Prime Minister Narendra Modi on Friday said his government has within 100 days in office steered the economy out of a "difficult situation" and brought stability, and promised to remove roadblocks to foreign investment.
"I think we have crossed the difficult situation that the country was facing. Within the first 100 days of this government, we have achieved stability and stopped the continued reversals that the country was facing.
"We have to move ahead now on the runway; I am confident that, very soon, we will attain even greater heights," Modi said in his interaction with the Japanese media, ahead of his visit to the country.
The new NDA government, under Modi, after assuming office on June 26 has taken certain steps to increase foreign direct investment (FDI) into the country.
"I feel that with the right signal of policy stability and genuineness of intent by the government, FDI influx will happen on its own, as India is an excellent investment destination. We are open to dialogue and will strive to remove all roadblocks to inviting FDI," Modi said.
The government has liberalised FDI norms for the Railways, permitting 100 per cent FDI through automatic route in several areas, including high speed trains.
Besides, FDI limit in defence sector has been hiked to 49 per cent from current 26 per cent through the approval route. To a query on the Asian Infrastructure Investment Bank (AIIB) as proposed by China, the Prime Minister said China has invited India to join the AIIB as founding member.
"...India is considering the invitation. India would like any new multilateral development bank to incorporate the reforms that we advocate for the existing international financial institutions," he said.
Modi said India desires that global savings should be channelled towards infrastructure development in developing economies.
"Parts of the Asian continent face enormous infrastructure deficits. Hence, in principle, any initiative which seeks to address these deficits in infrastructure and connectivity is welcome," Modi said.
As regards the FDI policy of the government, he said there are not many sectors left where there are restrictions.
"Review of FDI policy is a continuous exercise... We have also deregulated a number of items in defence list which do not require licensing now," he said.
The government has also set the ball rolling as regards to hiking FDI in insurance sector to 49 per cent and has sent the bill to that effect to a Parliamentary Select Committee and also introduced two bill regarding labour reforms in Parliament .
Modi said in less than 100 days the government has initiated several reforms. "Whether they relate to labour reforms, ease of doing business in India or made in India movement or they relate to financial inclusion or FDI liberalisation including in field of defence and insurance and skill development, in all these areas we have initiated several reforms," he said.