The ease of doing business has not picked up in a vast number of states and Union Territories.
Indivjal Dhasmana reports.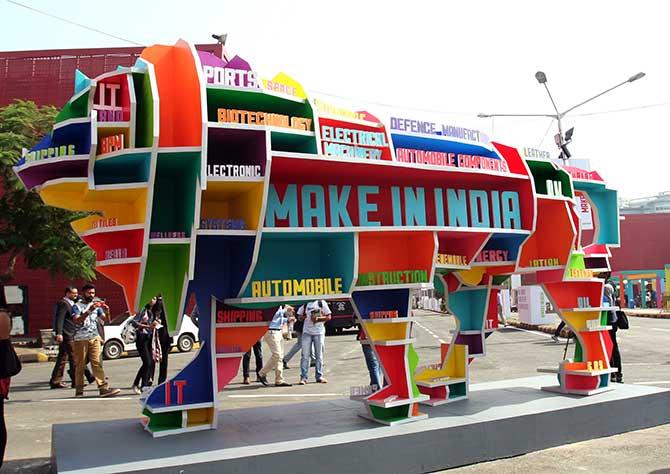 The Centre has said a majority of states have fallen behind on ease of doing business despite its push for improvement.
Addressing a conclave of chief secretaries organised by the PHD Chamber on Saturday, September 16, 2017, Minister of State in the Prime Minister's Office Jitendra Singh said despite proactive policies by the Centre on both social and economic fronts, most states have failed to act on it according to New Delhi's aspirations.
As a result, only a few of them have been acknowledged as investment and investors friendly states, he said, say, for example, Maharashtra.
Singh asked the top bureaucracy that was present on the occasion from across states to take note of it and be instrumental in bringing about transformational changes in ease of doing business in their respective states.
He expressed disappointment over poorer improvements on ease of doing business in states.
The issue of ease of doing business has not been picked up with required pace by a vast number of states and Union Territories. The bureaucracy and the polity need to pull up their socks on this front, he said.
Improvement in ease of doing business would help states and UTs attract investments and create jobs, as economic activities would got up, and help the Make in India programme.
NITI Aayog Chief Executive Officer Amitabh Kant pointed out that India would have to grow at the rate of 9 to 10 per cent for three decades to emerge as a leading global economy.
For this, he said, states would have to improve ease of doing business. Or else, the Centre would name and shame them for their poor performance.
Uttar Pradesh Chief Secretary Rajiv Kumar said the state government would turn its physical secretariat into e-secretariat from January 2018 for faster facilitation of industrial proposals and to ensure quicker implementation.
Arunachal Pradesh Chief Secretary Sakuntala Gamlin said the faster infrastructure development being implemented in the state should soon draw investors' attention.
Punjab Industries and Commerce Secretary Rakesh Kumar Verma disclosed that a skill university would come up in the state to provide training to its youth, in line with what is happening across the world.
Easing business processing has been a priority for this government.
In August, a survey by the NITI Aayog and IDFC Institute had said it takes 118 days on an average to set up a business in India.
The findings of the Enterprise Survey were at sharp variance with the World Bank report, which showed that it took just 26 days to set up a business in India in 2016.