Chemists and pharmacies across India are maintaining a limited inventory of essential medicines, in anticipation of the new price orders to be issued this month, it is learnt.

The new pharma pricing policy will have to be implemented within 45 days of the notification note. Many fear this may lead to a shortage of drugs during the interim period, till pharmaceutical companies supply new batches with revised maximum retail price (MRPs).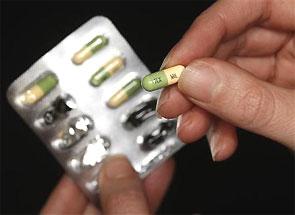 The All India Organisation of Chemists and Druggists (AIOCD), an apex body of nearly half a million chemists and stockists spread throughout the country, has also approached Srikant Jena, minister of state (independent charge) for chemicals and fertilizers, and senior officials in the Department of Pharmaceuticals on the issue.
"We would appreciate if you will please look into the above matter very seriously and give due considerations to our requests failing which we are afraid it can lead to chaos in supply-chain and resultant shortage of essential medicines," AIOCD said in its letter to Jena and other officials. Business Standard has reviewed a copy of the letter.

The organisation has demanded that the period should be increased from 45 days to 90 days to liquidate pipeline stocks with old MRPs. "Indian terrain is vast. Medicines are supplied to even rural areas. It will be practically impossible to recall the drugs from remote villages and nooks or corners within 45 days. Generally, average quantum of pipeline stocks is of 90 days with 30 days each with manufacturers, authorised distributors and at the retail level," says Sandeep Nangia, president, Retailers and Distributors Chemist Association.

"Chemists and distributors are afraid that if they stock these medicines and are not able to return them in time, they may end up in trouble for violation of the law and may even face charges of overcharging," said a distributor.

The new Drug Price Control Order (DPCO), 2013, which is in line with the new pharma pricing policy and replaces the earlier price order of 1995, caps prices of 348 essential medicines at the arithmetic average of all drugs in a particular segment with more than 1 per cent market share. It also mandates that once the National Pharmaceutical Pricing Authority (NPPA) issues new price notifications, the new MRPs have to be implemented within 45 days.

The chemists are also concerned that with prices of medicines going down with the new policy, their margins would also be impacted. "The margin to retailer has remained stagnant for the last several decades. The operating cost, fuel, rent and wages have increased manifold in these years. Moreover, by changing the calculations of margins on price to retailer from MRP will doubly hit the retailers," AIOCD said in its submissions to Jena.

The organisation also demanded that the retailer margin on essential medicines be raised from the current 16 per cent to 20 per cent.