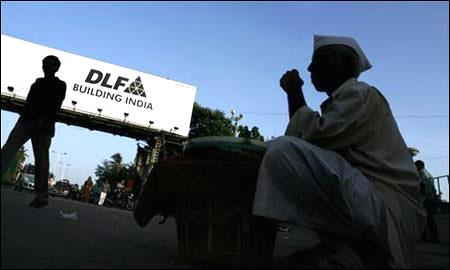 Shares of real estate companies gained ground on Monday after market regulator Securities and Exchange Board of India (Sebi) approved the setting up and listing of Real Estate and Infrastructure Investment Trusts, commonly referred to as Reits.
DLF, Indiabulls Real Estate, Unitech, Oberoi Realty, Housing Development and Infrastructure (HDIL), Phoenix Mills and Prestige Estates have rallied 3-5 per cent on the National Stock Exchange (NSE).
The NSE CNX Realty index, the largest gainer among sectoral indices, rallied 3 per cent in intra-day deals compared to a less than 1 per cent rise in the benchmark CNX Nifty.
The Sebi, on Sunday, made some changes in the proposed guidelines permitting foreign institutional investor (FII) participation. It has reduced the minimum asset by half to Rs 500 crore, one of the key positives in the final guidelines.
"Lowering of the minimum size of Reit assets to Rs 500 crore (Rs 5 billion) is a positive move. This is a more realistic figure in terms of what is practical availability of assets. Another positive is the proposal that not less than 80 per cent of the value of the Reit assets shall be in completed and revenue generating properties," says Niranjan Hiranandani, managing director, Hiranandani Constructions.
"Sebi has mostly kept the original format as proposed earlier and hasn't changed anything much in substance in terms of totality. The concept note draft which they had stated in December has been followed in terms of principles behind the recent regulations. We look at this proactively and feel that this is a positive move as far as Sebi is concerned," he adds.
Long-term gains Experts, however, caution that though the moves are positive for the sector as a whole, they don't expect much gain in the near term.
"The proposals were long overdue and it looks like India is on its way to a viable Reits regime over time. I think in the near term, though, a large Reits market is unviable given the rental yield levels. However, over a long-term period, say five years, if rents start picking up, a much bigger Reits market will emerge," feels Saurabh Mukherjea, CEO - Institutional Equities, Ambit Capital.
"We expect the first moves to be made by private players i.e. Embassy, Blackstone, etc, and listed players to follow after the February 2015 Union Budget, a reduction in interest rates, clarity on taxation and the GST (goods and services tax) rollout. We expect a similar direction to be followed by infrastructure companies, with L&T being the first to hit the market, followed by ILFS Transportation, Sadbhav Engineering and IRB Infrastructure," says Parikshit Kandpal, an analyst with Karvy.
"DLF, Prestige Estate and Phoenix Mills remain the biggest beneficiaries of Reits and L&T, ILFS Transportation, Sadbhav and IRB Infrastructure remain beneficiaries on the infrastructure asset owner side," he adds.
Mukherjea of Ambit suggests that most realty companies are not worth touching with the exception of some South India-based developers.
"Among the lot, Sobha Developers and Prestige Estates in Bangalore, Oberoi Realty and Phoenix Developers in Mumbai are some of the credible names. Of these, only Prestige has a big Reit-able portfolio," he says.