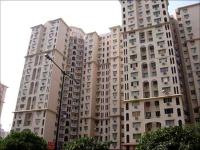 Real estate major DLF Ltd has taken full control of its joint venture with Hilton Hotels before selling the hospitality property as part of its strategy to divest non-core assets.
This will help DLF cut its debt of Rs 22,519 crore (Rs 225.19 billion).
DLF acquired the additional 26 per cent stake in its joint venture company - DLF Hotels and Hospitality - from Aro Participation Ltd and Splendid Property Company Ltd, affiliates of Hilton International.
At present, the company holds 74 per cent equity in DHHL.
According to people close to the deal, the valuation of the 26 per cent stake is nearly Rs 120 crore (Rs 1.2 billion).
The DLF spokesperson said: "This transaction was done to take complete ownership of the company and its underlying assets, including inbuilt hotel sites, with a view to monetise them," he said, adding that it was a part of DLF's ongoing non-core divestment strategy.
The company had earlier told Business Standard it was not in favour of offloading its stake in the Hilton JV as the hotel was in its mall premises in Delhi.
Confirming the development, a Hilton Worldwide spokesperson said, "DLF has bought the 26 per cent shareholding of Hilton Worldwide in the Hilton-DLF joint venture company. We value our relationship with DLF, and our association will continue through managing the DLF-owned Hilton Garden Inn brand hotel in Saket, New Delhi."
According to industry experts, the JV never went the way it was supposed to go. "It gives DLF full control over the venture.
"The
obligations during the formation of the JV no longer exists. They had set a goal for 100 hotels, but could open only one," a senior executive in a research firm said.
DLF recently adopted a strategy to divest its non-core businesses, which includes hospitality.
It has also been in talks with several players for sale of Aman Hotels and Resorts.
"Hilton will no longer be restricted in its expansion plans. DLF can also make an exit from this venture now," a senior analyst said.
The company's net debt rose to Rs 22,519 crore (Rs 225.19 billion), up Rs 1,000 crore (Rs 10 billion) during the second quarter of the financial year.
It aims to cut debt to Rs 19,000 crore (Rs 190 billion) from 19,500 crore (Rs 195 billion) by the end of this financial year and to Rs 10,000 crore (Rs 100 billion) by 2013 through the sale of its non-core assets.
On Monday, DLF announced divesting its entire stake in Galaxy Mercantile Ltd, a JV between DLF Home Developers Ltd and Infrastructure Development Finance Company Ltd.
The latter will buy the entire stake for Rs 450 crore (Rs 4.5 billion).
It is also likely to conclude the Aman resort deal by early 2012. The company has got final bids from four to five companies and bankers are close to finalising the deal.
It would offload its stake in the chain, while retaining the Delhi Aman property.
Khazanah, the Malaysian government's wealth fund, is being seen as the most likely buyer.
Other prominent bidders include Kingdom Holdings, the company which owns the Four Seasons Hotel, and a Chinese hospitality group, it is learnt.