The billionaire Mistry family's estate is likely to soon change hands.
The assets in the name of Cyrus Mistry, who died in September last year, may soon be divided equally among his wife Rohiqa and sons Firoz and Zahan, according to sources.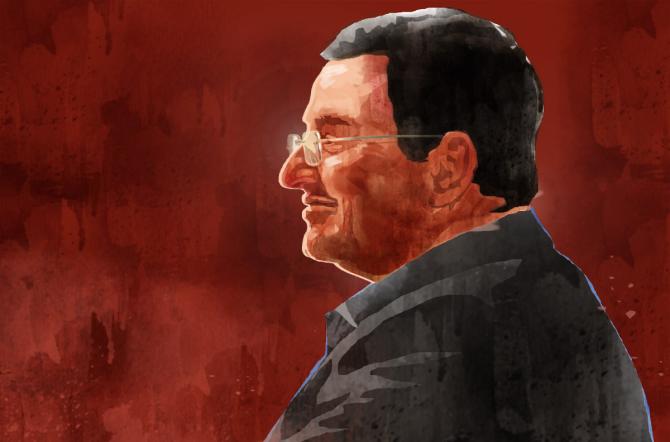 The reorganisation will also include the 9.2 per cent stake in Tata Sons, which is currently in Cyrus Mistry's name and held through his investment company Cyrus Investments.
The exercise is being supervised by Cyrus' elder brother Shapoor Mistry, with help from family lawyers and auditors, said a source close to the development.
"Shapoor is making sure that everyone in Cyrus' family is comfortable with the new structure and they don't have any complaints," the source said.
An email sent to the Mistry family did not elicit any response at the time of going to press.
"There are several options under consideration but nothing has moved so far as Tata Sons shares are illiquid.
"Hence, any transaction may happen at Mistry's investment companies. These investment companies own a stake in Tata Sons," said the source.
The Mistry family's combined wealth is estimated at $27.3 billion, including their 18.4 per cent stake in Tata Sons, according to Bloomberg estimates.
Pallonji Mistry, who died in June last year, had divided his assets equally between his two sons — Shapoor and Cyrus — almost a decade ago.
Sources said the family was also planning a major restructuring of family businesses to get rid of the complex structure.
The family flagship and construction giant, Shapoorji Pallonji And Company (SPCPL), had repaid bank debt worth Rs 11,000 crore by selling its stake in Eureka Forbes, Sterling & Wilson Renewable Energy, and SP Jammu Udhampur Highway.
The group has proposed to simplify its business structure, with SPCPL operating as a construction company on the lines of L&T, while moving the holding company operations to other entities.
This reorganisation over the next one year would facilitate regaining business focus for the flagship company and reduce the group's exposure considerably.
As part of the plan, several smaller companies owned by SPCPL are being demerged to sell stakes in non-core businesses, and make a clean holding structure, said a source close to the development. Most of the group businesses are held by SPCPL as subsidiaries, joint ventures and associates hold several land parcels in the country with high market value that can be monetised.
The Mistrys are also in talks with bankers to resolve their dispute with the Tata group, which had flared up in October 2016 after Cyrus was removed as Tata group chairman by the Tata Sons board.
The legal dispute between the Tata group and Mistrys ended in March 2021 with the Supreme Court ruling in favour of the Tatas.