However, RIL has exceeded the mandatory 2% prescribed limit, spending the maximum amount of Rs 761 crore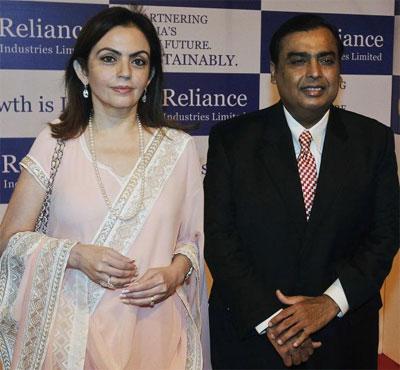 In a disappointing start to the much-touted CSR regime, nearly two-third of the top listed companies have failed to spend the minimum 2 per cent of profits on social responsibility activities in the first year.
On the other hand, Mukesh Ambani-led corporate giant Reliance Industries Ltd (RIL) has exceeded the mandatory 2 per cent prescribed limit while spending the maximum amount (Rs 761 crore) among the Sensex companies that have so far disclosed their CSR spending figures for 2014-15 -- the first financial year for which the new law has been in force.
Others who have managed to meet the target include Azim Premji-led Wipro, tobacco-to-fashion conglomerate ITC, FMCG major Hindustan Unilever and auto giant Mahindra and Mahindra.
Infosys missed the limit by a small margin as on March 31, 2015, but said it managed to meet the target after spending the remainder amount of about Rs 3 crore (Rs 30 million) in April.
So far, half of the 30 Sensex firms have disclosed their CSR details for the latest financial year, but the actual CSR spending during 2014-15 for at least ten of them was below 2 per cent of their respective three-year-average net profit -- as required under the new Companies Act.
Together, all these 15 companies spent a little over Rs 2,100 crore (Rs 21 billion) on CSR during the fiscal.
The government has also set up a six-member high level panel to suggest steps for improved monitoring of social welfare activities done by them under the companies law.
The companies whose actual CSR spending was less than 2 per cent during the year include HDFC Bank, ICICI Bank, Axis Bank, SBI, Dr Reddy's, HDFC and Bajaj Auto. While giving reasons for their respective shortfalls, all of them have expressed their commitment to the CSR work.
Among others, Vedanta said there was "no obligation for the company to spend on CSR as the average profit computed as per provisions of the Companies Act for last three years is negative". Still, it had spent Rs 25.5 crore (Rs 255 million) (1.3 per cent of its last fiscal profit after tax) in CSR projects and initiatives.
The new law applies to companies with a net worth of Rs 500 crore or more, or a turnover of Rs 1,000 crore (Rs 10 billion) or more or a net profit of Rs 5 crore (Rs 50 million) or more in a financial year.
They are also required to constitute a CSR committee with three or more directors, at least one of whom should be an independent director. If a company fails to spend full or part of the prescribed amount, it needs to explain the shortfall.
Giving update of their compliance status on the new law, which came into force from April 1, 2014, five Sensex firms have so far disclosed CSR spending of 2 per cent or more.
RIL tops the list with total CSR spending of Rs 761 crore (Rs 7.61 billion) (2.85 per cent). The major areas for this expenditure included rural transformation, healthcare, education, environment, protection of national heritage, art and culture and disaster response, the company said in its annual CSR report.