Kochhar brothers stepped down from the board of Credential Finance by 2009. While Deepak Kochhar started NuPower Renewables, Rajiv set up Avista Advisory Group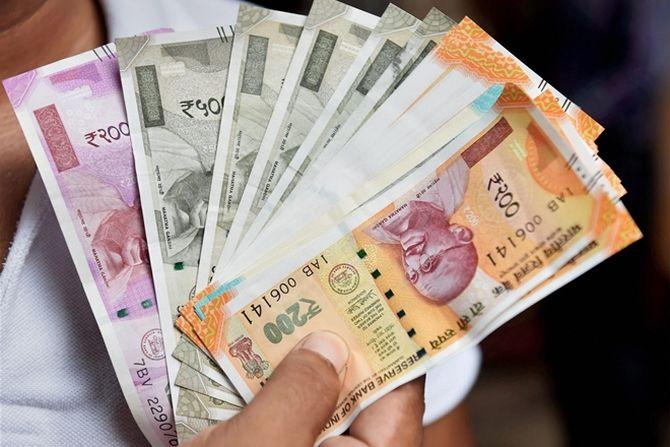 Credential Finance (CFL), a financial services firm set up by brothers Deepak and Rajiv Kochhar in the mid-1990s, failed to repay its loans taken from financial institutions, including Sicom and a State Bank of India subsidiary.
The Central Bureau of Investigation (CBI) is currently investigating CFL along with NuPower Renewables and Avista Advisory Group for alleged conflict of interest.
ICICI Bank gave a Rs 32-billion loan to Videocon group, which invested in NuPower Renewables, a firm promoted by ICICI Bank MD and CEO Chanda Kochhar's husband Deepak Kochhar.
According to filings with the courts and with Ministry of Corporate Affairs, CFL failed to repay its dues in time.
In 1995, CFL merged with Bloom Field Builders, and Chanda Kochhar held shares in the company.
The name of the company was changed from Bloom Field Builders to Credential Finance and Deepak Kochhar took over as managing director, while his brother Rajiv was appointed executive director.
The company also appointed Manoj Maheshwari, OP Bhardwaj, T Thyagarajan and SK Shelgikar as additional directors, according to filings with the Registrar of Companies (RoC).
The company's paid-up share capital increased from Rs 1 crore to Rs 5.6 crore, and it started its business as a non-banking finance company.
The company planned to set up offices in Dubai, Singapore and London to raise deposits from non-resident Indians, even as it raised fixed deposits worth Rs 3.6 crore from the Indian public as on March 1996.
According to RoC filings, by 2001, Videocon owned 17 per cent stake in Credential Finance, while the Kochhar family owned 2 per cent stake directly along with a host of investment companies.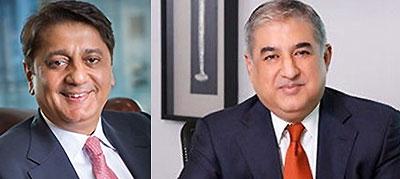 Mahesh Chandra Pungalia, an advisor to Videocon, owned another 0.8 per cent stake in CFL.
Early this month, Pungalia was questioned by the CBI along with Rajiv Kochhar.
In the next two years, the company started showing signs of financial stress as it was unable to repay its loans and many of the cheques issued by the company started bouncing.
The company had taken loans from Sicom India, a financial institution owned by the Maharashtra government and Housing Development and Finance Corporation, SBI Home Finance and a host of other private companies.
"It owed close to Rs 300 million to investors and banks by 2003," a source close to the development said.
"A lot of litigation followed as lenders moved courts," the source added.
The court cases went on for some years with the company filing for liquidation and was suspended from trading in 1996-97.
Even as the court cases went on, the Kochhar brothers stepped down from the board of Credential Finance by 2009.
While Deepak Kochhar started NuPower Renewables, Rajiv set up Avista Advisory Group.
Meanwhile, Chanda Kochhar became the managing director and chief executive of ICICI Bank in 2009.
Interestingly, just before her appointment, some well-wishers paid off the Rs 40 lakh loan taken by CFL to Banque Indo Suez, now known as Caylon Bank, a Bombay high court order dated March 4, 2009 shows.
According to banking sources, the Bombay high court order was crucial for Chanda Kochhar as her appointment was subject to the RBI's clearance.
Any financial dispute would have been come in the way of getting the permission, the source said.
ICICI Bank, Nupower, Avista Advisory did not comment on the identification of the well-wishers who paid off the CFL loan.
The fortunes of NuPower and Avista Advisory started changing soon after 2009.
Documents filed with the RoC show that NuPower received equity funds of Rs 400 crore from DH Renewables, a fund based in Mauritius, which, in turn, is owned by Accion Diversified Strategies Fund (ADSF) of Cayman Islands, a tax haven.
NuPower also received a Rs 640-million loan from Videocon group firm Supreme Energy.
Later, Videocon group transferred its stake in Supreme Energy to Pungalia, which was then transferred to a trust floated by Deepak Kochhar.
Photograph: PTI Photo