If the idea was to make money for the government, last month's radio auctions were a huge success. If it was to expand radio's reach and variety, they fell flat, notes Vanita Kohli-Khandekar.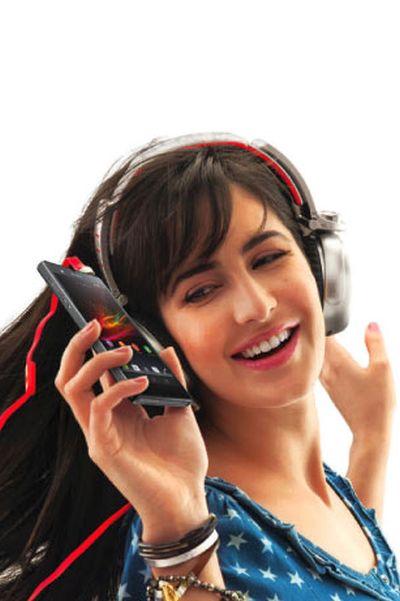 What is the role of radio auctions? Are they a revenue generating exercise for the government? Or are they meant ensure that FM radio reaches more and more people and offers diversity of content?

It is a relevant question to ask if like most people you are sick of hearing jockey jabber on radio interspersed with only one kind of music - film-based.

Not surprisingly radio listening actually fell from about 160 million people in 2012 to 99 million people in 2014 going by Indian Readership Survey or IRS data.
Last month, after almost a decade's delay, FM radio auctions were held. Of 135 frequencies, 97 were bought. The remaining 38, in small towns largely, went abegging.

Assuming all new stations materialise, private FM radio will soon offer 340 stations covering roughly 70 per cent of urban India. That is not enough.

The next round for 839 frequencies across C and D class towns is when radio will truly cover the length and breadth of India. But if those 38 unsold frequencies are any indication, would there be money or appetite to bid for small town India stations?
The auction last month saw FM radio operators forking out Rs 1,157 crore (Rs 11.57 billion) as licence fees and Rs 1,965 crore (Rs 19.65 billion) as migration fees to the next phase.

That is well over Rs 3,100 crore (Rs 31 billion) for an industry that generated Rs 1,720 crore (Rs 17.20 billion) in ad revenues in 2014.
The government is chuffed about the auctions and it should be. Every radio operator said that the auctions were totally transparent and "superbly efficient", as Prashant Panday, CEO, ENIL (Radio Mirchi), puts it.

But the government is chuffed also about the money it made. And this is where the radio story starts falling apart.
According to one analysis, except for two or three operators, radio has lagged way behind TV and print on the returns it has given investors.

Many operators are still sitting on losses - accumulated because phase three was delayed and therefore geographical expansion and ad growth did not happen as planned.
When the auctions finally happened last month, the process of ascending e-auction with a reserve price set at the highest price for a city in the last round of bidding, meant operators went overboard at times.

So there was the jaw-dropping Rs 169 crore (Rs 1.69 billion) that HT Media paid for one station in Delhi and Rs 123 crore (Rs 1.23 billion) both HT Media and Digital Radio (part of Sun TV) paid for one frequency each in Mumbai. On the other hand, Tirupati with a reserve price of Rs 4.5 crore (Rs 45 million) or Vijaywada with Rs 7 crore (Rs 70 million) went without bidders.

"Auctions must help determine fair market price - but the prices in 12-15 cities are completely irrational. The only reason for these prices is the scarcity created by the government. How can it conduct auctions by making only one frequency available in Delhi and Bangalore and two in Mumbai?" asks Panday.
For long the government has held the 'scarce spectrum' argument. The industry's solution - the gap between two private FM radio channels is 800 MHz, reduce it to 400 MHz and auction the additional frequency. That has been ignored.
Add another fact - radio operators cannot own more than 15 per cent of stations across the country (with some exclusions such as Jammu and Kashmir and so on).

They also cannot own more than 40 per cent in a city. This meant that operators focussed only on cities they were sure of instead of attempting to enter new markets.

Every major operator says that programming diversity can become a reality only when there are at least two/three operators with two/three frequencies each in a city. You could dismiss radio operators' as interested parties.
But revenue growth for radio will come only by reaching more people and more different kinds of people. And selling these differentiated audiences at a premium to advertisers. In this case, what is good for the industry then is good for the consumer too.
As it prepares for the third phase which could see radio go up to 1,100 plus towns, this may be something for the government and the Telecom Regulatory Authority of India to think about, instead of how much money it should be making.

A larger, more profitable radio industry will probably make up in direct and indirect taxes and employment, what the government could lose by letting go of its hold on spectrum and setting more realistic reserve prices for small town India.