Wayward employee behaviour at Uber and Infosys highlights the risk to corporate reputations, says Shailesh Dobhal.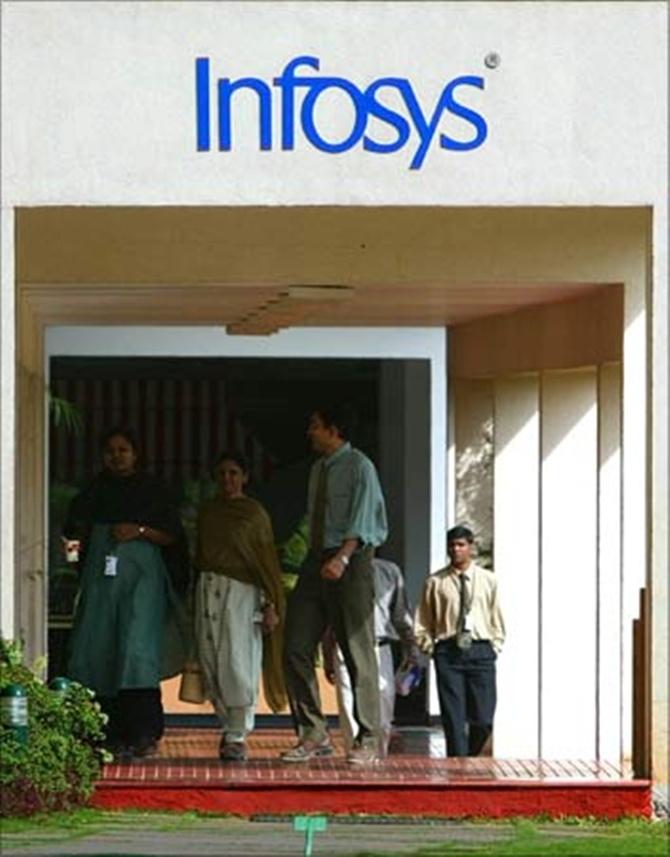 Two developments days apart could be a wake-up call for firms on the perils of employee fidelity or impropriety.

First, the much celebrated San Francisco-based taxi-hailing service Uber was caught in a public relations controversy when it came out that one of its senior executives suggested "digging dirt" on journalists critical of the firm.

Closer home, Vishal Sikka-led Infosys revealed that senior executives of its BPO unit, including the chief financial officer, were either complicit or at best provided weak oversight in serving inflated bills to Apple, one of the firm's big clients.
Uber's chief executive Travis Kalanick moved fast to distance the company from the employee's dinner table talk, describing the comment as "terrible and do not represent the company."

Infosys, too, quickly sacked the unit's CFO and six others, while the BPO's chief executive walked out owning moral responsibility.
Now firms work hard and long at building their reputations. And it can be lost in a jiffy.

Writing about Uber in The New York Times, Farhad Manjoo quotes an independent analyst, "The dangerous thing in tech is a narrative.

The more stories that come out about Uber behaving badly - the risk is that it starts to become the main story about the company, rather than the great service it provides or its low prices."

And it's not just in the tech world. In an increasingly connected world, where the firm, suppliers and consumers could be sitting in different continents, nothing kills the golden goose faster than a breach of trust, which in this day of Facebook- and Twitter-wielding hyper-active consumers and competitors can quickly become the "narrative".
True, Uber was already dealing with a backlash on its take-no-prisoners corporate culture. But what brought it instant global notoriety was the "digging dirt" public comment from Uber's senior vice-president, Emil Michael.

That comment acted as proof of its waywardness - from supposedly using consumer data for internal parties to sharp competitive practices.

And for all the good that Infosys has turned in of late - from better-than-expected September quarter financials, out-of-turn promotions and a pay hike to shore up staff morale to a new chief executive who has started sounding like the voice of an industry bellwether - the conversation has moved to damages to the firm, around $1 million, and whether a BPO unit-wide audit of compliance is in order or not!
Some, like Bloomberg View columnist Katie Benner, believe that all this negative press will fade in the face of Uber's stupendous success, and that "all Uber needs is a thicker skin when it comes to the press, a good strategy for dealing with regulators and some intensive media training for [the erring] executive."

I am not that sanguine. The firm already had a brush with the banking regulator in India, and had to concede critical strategic ground by changing its oh-so-cool app with local competitors snapping at its heels.
For Infosys, the BPO incident comes on the back of another where a group of women employees brought charges of sexual harassment against a senior executive. The company took these charges seriously and is learnt to have quickly formed a committee of external investigators.

Be that as it may, the point is that employee behaviour has shifted the compass back to what's wrong with Infosys just when it was seen to be putting business and succession issues of the past few years behind it.

And we haven't heard the last on this issue what with BPO unit's CFO reportedly contesting his removal.
In both cases, the firms acted with alacrity to minimise the chances of collateral damage from errant employee behaviour. Now, people will be people and obviously there will be always be the proverbial bad apple or a loose cannon.

But is there anything companies can do that can raise early warning signals on the presence of such elements within its ranks?

Being eternally vigilant, perhaps devising a technique to test the integrity and compatibility quotient of a new hire may help. And then there is that ephemeral thing called maturity!