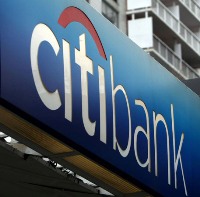 Several high networth individuals, who are also victims of Rs 300 crore fraud allegdly masterminded by Shivraj Puri, the Citibank's relationship manager in Gurgaon, have complained to the police that their securities were encashed without their knowledge. "We are examining the complaints of HNIs," a senior police official said.
These investors were lured into investing funds on promise of high returns by Puri, the main accused in the Rs 300-crore (Rs 3-billion) scam.
Police, sources said, was in touch with all HNI investors which include about 20 corporate entities.
These investors have complained to the police about liquidation of their shareholding from their demat accounts without their knowledge.
Among the major investors, Hero Group entities had reportedly invested Rs 250 crore (Rs 2.5 billion) in various schemes.
Police have already questioned senior officials of two brokerage entities -- Religare Securities and Bonanza -- through which the money was routed in the stock exchanges, mainly Nifty index options (derivatives).
Gurgaon Police is also taking help of Chartered accountants to crack this case.
Police sources also informed that Raghuraj Puri, father of the kingpin, runs
a brokerage entity.
Police have asked Raghuraj Puri and his wife to appear before them. But the couple is yet to respond.
Police on Monday arrested Sanjay Gupta, an assistant vice-president with Hero Group, who allegedly received kickbacks for arranging investments from Hero Group.
Currently along with Shivraj Puri, Gupta is in Police custody.
On Monday, police froze two accounts opened by Gupta with Axis Bank which were having Rs 4-5 crores (Rs 40-50 million) of the alleged commission money he got from Puri for investing in corporate funds.
Puri used to sell investment products by showing a forged letter of the market regulator Securities and Exchange Board of India with a claim that they would generate very high return of 18 per cent.
He was arrested last week and sent to police custody for a week.
Last week, Brijmohan Lal Munjal-led Hero Group had admitted that its exposure to the fraud was to the tune of Rs 28.75 crore (Rs 287.5 million).