After establishing its dominance in the export of bulk drugs (raw materials for medicine production) to India, the Chinese drug industry is exploring ways to enter the final frontier in drug production - the finished goods or formulation business - in the country.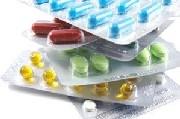 A 12-member team of pharmaceutical industry representatives, who are part of the visiting Chinese delegation, said entering India's formulation market would be one of their major objectives.

The team is also open for collaborations with domestic drug makers to participate in global medicine supply tenders.

"We have huge API (bulk drug) exports to India. China's engagement with India in the medicine sector in revenue terms has been $3.1 billion (over Rs 14,000 crore) during the first 10 months of 2010.

It was $2.8 billion (over Rs 12,600 crore) in 2009. The bulk of this business came from the sale of raw materials, not formulations," said Liu Zhanglin, vice-president of the China Chamber of Commerce for Import and Export of Medicines and Health Products.

Liu said Chinese drug makers were open to regulatory inspections by Indian authorities.

Daara Patel, secretary general of the Indian Drug Manufacturers' Association (IDMA), said the domestic pharmaceutical industry would be willing to enter into long-term partnerships with Chinese firms wherever there was a win-win situation.

"The Chinese are known for their bulk drug manufacturing capabilities. Indian formulation companies, which source their raw material requirements from China, can partner with them while applying for global supply tenders," Patel said.

According to Patel, Idma and its Chinese counterpart - Chinese Pharmaceutical Industries Association - will sign a memorandum of understanding (MoU) for long-term cooperation in the areas of registration, importation, distribution, marketing and administration of drugs and medicines on January 7, 2011.

Meanwhile, the Chinese chamber has already signed an MoU with the Federation of Indian Chambers of Commerce and Industry to promote exchange, cooperation and trade.