Official is accused of taking a bribe of Rs 2 cr to issue order in an appeal favouring Balaji Trust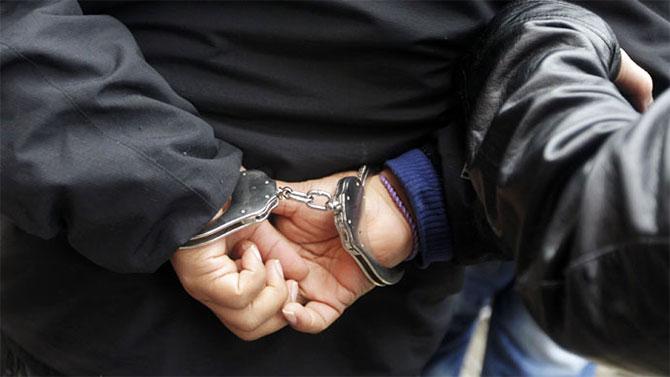 Widening its probe in a bribery case, the Central Bureau of Investigation (CBI) nabbed a Commissioner of Income Tax for favouring Balaji Trust, which belongs to the Essar Group as well as a high-ranking Essar group official.
CBI on Wednesday arrested Income Tax commissioner BB Rajendra Prasad and Essar Power executive vice chairman Pradeep Mittal, along with four others including Essar group accounts officer Vipin Bajpai, a chartered accountant , a realtor and a relative of his.
Confirming the development, a CBI source said the investigation in the matter is on and a few more people including tax officials, executives of the company and associates of the chartered accountant would be questioned.
"We are in possession of certain incriminating documents found during the searches. The evidences and interlink need further verification," said he.
CBI sources allege that Prasad accepted a bribe of Rs 2 crore and issued an order in an appeal favouring Balaji Trust. "For passing this favourable order, he allegedly demanded a bribe amount of Rs 2 crore (approx) and wanted the money to be delivered to the relative of the real estate agent at Mumbai, who in turn after collecting the money transferred it to another agent in Visakhapatnam.
A Balaji Trust spokesperson said, "There was a routine survey of records, conducted by CBI at the offices of two of our executives in connection with some IT assessment orders. In the present case, legal submissions were made to the relevant authorities on merits through a reputed accounting firm based on which the orders were passed in a routine manner.
We categorically deny all allegations regarding any misconduct by our executives. Our executives are innocent and the company stands by them. We are confident that upon investigations, the CBI will come to the same conclusion."
Balaji Trust was a responsible corporate citizen and conducted its business in an open and transparent manner, the statement said, "Our executives are cooperating with the investigation fully and will continue to do so."
CBI, during the operation, caught Prasad receiving a part of the bribe amount Rs 19.34 lakh from the real estate agent, and recovered another Rs 1.50 crore from the latter.
CBI sleuths conducted raids in Mumbai and Visakhapatnam at the offices and residences of all the accused leading to recovery of several property investment documents, details of bank accounts, three bank lockers and other incriminating papers. The accused were produced in the designated court on Wednesday.
ED arrest Zoom Developers promoter under PMLA
Vijay Choudhary is charged with money laundering through various shell companies abroad
The Enforcement Directorate (ED) has arrested Vijay Choudhary, promoter of Zoom Developers, in connection with a bank loan fraud case to the tune of Rs 2,650 crore under the Prevention of Money Laundering Act (PMLA).
Zoom Developers is one among the top wilful defaulters in the country that owes about Rs 3,000 crore to at least 26 banks. Choudhary is charged with money laundering through various shell companies abroad.
According to the ED, Choudhary formed five companies in the UK and Switzerland. These five firms entered into contracts with Zoom Developers for so called engineering purpose. Based on the contracts, the company got various Indian bank guarantees and counter guarantees to the foreign bankers. The bank loan raised through guarantees was utilised by Zoom Developers and its associates firms for purchase of properties.
"It is observed that majority of the contracts are paper-contracts only (i.e., no physical work/services/supply was ever made against them) and no work was done, Zoom Developers has frequently sought extension of bank guarantees/ counter guarantees, issued by their Indian bankers, submitting false grounds for extension," said the ED statement.
Photograph: Mariana Bazo/Reuters