The recent spate of rate reductions is among the sharpest in one shot since the cuts that followed the 2008 financial crisis.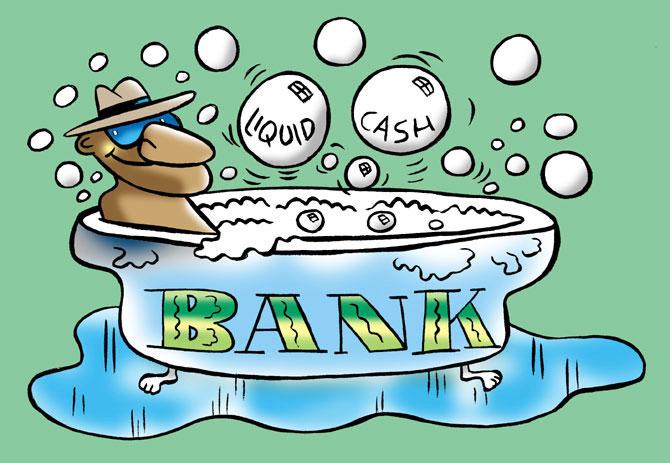 A day after Prime Minister Narendra Modi, in his 'New Year speech' urged banks to broaden their focus to the vast range of poorly served borrowers from the poor to the middle class, banks, both nationalised and private, cut interest rates.
State Bank of India, which was first off the block, slashed interest rates to the lowest in almost a decade. In the melee to corner market share, rival banks also followed suit, and cut lending rates.
As consumption slumped after the November 8 demonetisation, Modi had called on banks to take advantage of the flood of money they had got in the form of deposits after Rs 500 and Rs 1,000 notes were demonetised.
"History is witness that the Indian banking system has never received such a large amount of money in such a short time," Modi said in his December 31address to the nation.
"While respecting the autonomy of the banks, I appeal to them to move beyond their traditional priorities, and keep the poor, the lower middle class and the middle class at the focus of their activities," the PM had added.
Following is the list of banks that have cut lending rates: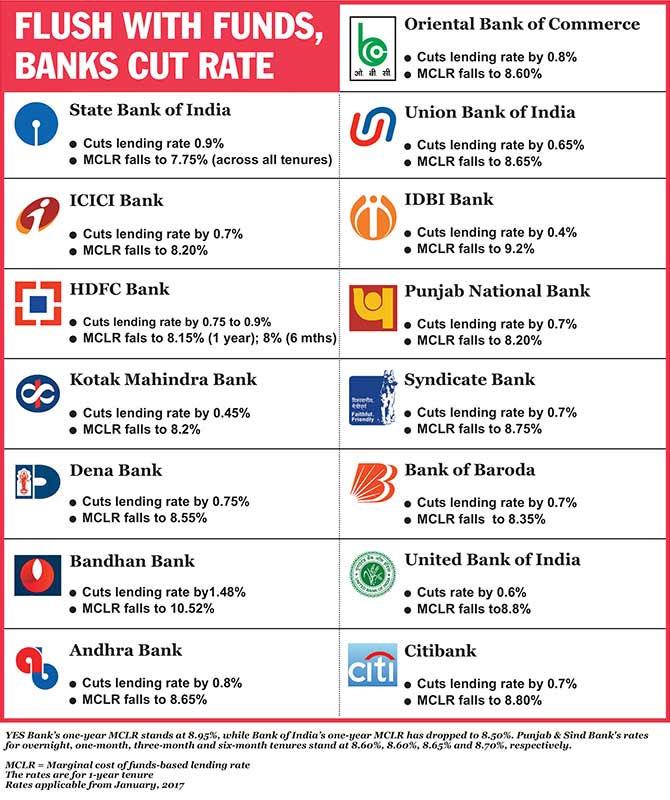 Illustration: Uttam Ghosh/Rediff.com