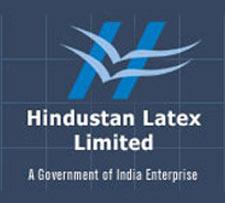 HLL, formerly Hindustan Latex Ltd, has been attempting to protect the nation against sexually transmitted diseases and unwanted pregnancies for decades -- its Nirodh condom is arguably one of the most recognised brands in the country.

So, from a thematic perspective, it makes sense that the company would now want to continue to protect millions of people against diseases by becoming India's largest maker of vaccines.

Still, the government's choice for an implementing agency has taken many in the industry by surprise.

Making condoms, after all, is about as similar to making vaccines as making bicycles is to motorbikes.

Can HLL pull it off?

The health ministry has defended its selection as it feels that HLL has already proved its credentials by successfully revamping three vaccine-producing PSUs in recent years.

The Central Research Institute, Kasauli, Bacillus Calmette-Guerin Vaccine Laboratory, Guindy, and Pasteur Institute of India, Coonoor were all closed down after the plants were found to have sub-par manufacturing practices.

"We faced a shortage of vaccines when these plants got shut and hence realised the importance of expanding our capacities in vaccine manufacturing. HLL was chosen to revamp these facilities, and they have already completed their job at Kasauli," said L C Goyal, additional secretary, Ministry of Health.

"The other two are progressing and that explains their capability," he added.

HLL's recent mission was first hinted at by Finance Minister Pranab Mukherjee's Budget announcement last month, where he disclosed that India plans to set up an integrated vaccine complex near Chennai.

What was not widely known was the identity of the entity responsible for India's vaccine revolution.

Kerala (Thiruvananthapuram)-based HLL Lifecare Ltd is a mini ratna company, established as a condom manufacturing company in 1969.

HLL, today, is the leading social marketing organisation in the country in the area of contraceptives -- with a market share of over 70 per cent in the rural and semi urban markets.

On the global front, HLL brands reach more than 115 countries.

Now, it has been assigned the task of conceiving and implementing a project that involves development of 100 acre of land at Chengalpattu, near Chennai, into the country's biggest vaccine manufacturing complex.

The Rs 594-crore (Rs 5.94-billion) project will have a central government contribution of Rs 285 crore (Rs 2.85 billion).

The amount has already been cleared by the Public Investment Board, and is to get a Cabinet sanction soon.

The entire funding will be routed through HLL Lifecare, whose wholly owned subsidiary will execute the project, with additional financial assistance from institutional investors.

What makes the project unique is its scope.

While public sector vaccine units in the country have always been limiting themselves to conventional vaccines such as diphtheria, pertussis, tetanus, IVC will house facilities that manufacture all types of vaccines -- influenza, anti-rabis, measles, BCG, Hepatitis B, Japanese Encephalitis and others -- to cater to the future immunisation needs of the government.

Perhaps that is the reason why Pranab Mukherjee's Budget speech referred to IVC as a move towards ensuring 'vaccine security' for the country.

Busy diversifying

Those concerned about giving HLL its recent assignment can take a little comfort in the fact that HLL has more than proven its chops in departments other than condoms.

The company also runs hospital chains, diagnostic clinics, and hospital management as well as MRI centres across India.

It supplies pharmaceuticals and vaccines and has a construction division that refurbishes and modernises medical colleges.

"Our vision is to become a Rs 10,000-crore (Rs 100-billion) company by 2020", says M Ayyappan, HLL Lifecare chairman and managing director.

What has really fuelled its growth from annual sales of Rs 200 crore (Rs 2 billion) in 2003 to over Rs 600 crore (Rs 6 billion) today are forays into procurement and consultancy, infrastructure development and diagnostics.

The company could easily cross the Rs 1000 crore (Rs 10-billion) mark if one takes into account the construction contracts that it has begun undertaking recently.
Its infrastructure development division today handles projects worth over Rs 900 crore (Rs 9 billion).

"While majority of the health care institutions are solely focused on creating value for its stakeholders, HLL does both -- it makes profits, it also serves the needy", Vijay Kurup, senior manager, Performance Improvement, Ernst & Young said.

The diagnostic services division is more consumer oriented as it manages MRI centres. "We have already set up three MRI centres attached to medical colleges in Kerala.
"Our MRI cost is minimum 40 per cent less than market price.

"We provide free service to below poverty line patients. Every 11th patient is scanned free." Ayyappan claimed.

Then, there's HLL's 50:50 joint venture with Life Acumen Fund USA which has seen the establishment of 12 maternity hospitals in Andhra Pradesh.

Branded as Lifespring Hospitals, these centres are known for their value-for-money services.

"We charge Rs 3,999 for delivery in our hospitals. The demand for them is so high that we are planning to set up 12 such hospitals in the suburbs of Delhi soon." Ayyappan said.

"We have a strong reason for diversification. We believe that every business of ours should be based on a purpose and here the purpose is to provide very high quality product at affordable price to the poorer sections of the society," Ayyappan added.

The company says that its performance proves that given the freedom to perform and through innovative business models, government firms can also do well.

Additional secretary Goyal says that HLL's ability to perform has prompted Department of Biotechnology (under Ministry of Science and Technology) to hand over biotechnology company Bharat Immunologicals and Biologicals Corporation Ltd to HLL as well.

"The decision has been taken. BIBCL will go to HLL", Goyal said.

Is it a good idea to hand over a such a highly specialised job that deals with human lives to a government agency?

"It is true that a considerable chunk of revenues for HLL comes from the government. I believe the management has the ability to think through it", said Kurup.

"We have done a critical assessment of HLL's performance. Our opinion is that the company has the ability to introduce world class quality systems and quality products.

"Vaccines might be a new arena, but HLL's past performance indicate that the company has delivered all that it had planned in the past. Vaccines are unlikely to be different", Kurup added.