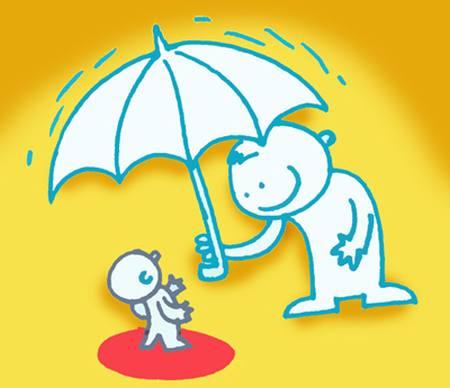 If you contract a disease a few years after buying health cover, disclosure isn't mandatory.
But if you want to increase the sum assured, premiums could go up, experts tell Priyadarshini Maji.
Incorrect disclosure is the chief reason for repudiation of health insurance claims.
Complete disclosure of pre-existing diseases, and your family's history of ailments, is essential at the time of buying a policy as it enables the insurer to understand the nature of risk it is undertaking, and hence arrive at the correct premium.
If, knowingly or unknowingly, you don't make correct disclosures, you could be denied a claim in your hour of need.
According to Jyoti Punja, chief customer officer, Cigna TTK Health Insurance, "If the policyholder makes the disclosures upfront during the process of underwriting, there won't be any conflict and no questions will be raised in the future on the grounds of non-disclosure."
But what happens if you were disease-free at the time of buying the policy, but developed a condition after three or four years?
Should you disclose this condition to the insurer?
"Insurers typically ask for more disclosure only if you apply for higher coverage. Otherwise renewal is on as-is basis. They don't ask for additional information about your health at the time of renewal," says Prawal Kalita, director-benefit solutions, JLT Independent Insurance Brokers.
In other words, it is not mandatory to do so.
If you seek more coverage, it will become mandatory to declare the disease. The insurer may choose to increase the premium or not provide cover.
But if you continue with the existing policy, the insurer will have to provide cover in case you are hospitalised or have other complications.
If a person above 45 is buying a new policy, s/he will be made to undergo medical tests.
If those tests don't reveal anything, s/he will get the policy.
But if the tests reveal that s/he suffers from certain conditions, any of the following could happen.
One, the insurer may offer a cover if it thinks that the risk is acceptable, but with a loading, which means that the person may be charged a premium higher than what a healthy person pays.
Two, s/he may be covered for pre-existing disease, but after a waiting period of three to four years.
Three, the insurer could reject the proposal.
Let us turn to the case of a person below 45 who does not have to undergo a test. S/he may have a condition, such as hypertension, but chooses not to reveal it.
If two years later, s/he suffers from a cardiac ailment, which is related to hypertension, her/his claim could be denied.
The pre-existence of such conditions gets revealed in a variety of ways.
"Most people reveal their case history truthfully to their doctor. The doctor may write on her/his prescription that the person has been hypertensive for the past four years. Insurers have access to a patient's medical records," says Rahul Mohata, chief operating officer, 121policy.com.
Most diseases do not reach an acute stage suddenly.
A diabetic is likely to have a mild form of it for which s/he will initially take oral medicines, and only later graduate to insulin injections.
Suppose that a person buys a policy at 35, does not reveal her/his blood sugar problem, and then makes a claim at 37.
When a claim arises soon after purchase, insurers turn suspicious.
In such cases, the onus of proving that the disease happened after the person took the policy is on the insured.
"The insurer will demand proof that the condition developed after buying the policy. The patient could be asked to submit her/his doctor's prescription, or medical reports from the time when s/he was first diagnosed with blood sugar," says Mohata.
Illustration: Dominic Xavier/Rediff.com