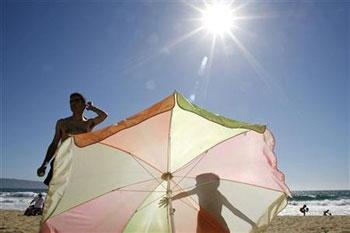 If you thought only tax payers, businessmen and various chambers of commerce had a budget wish list, you are missing the wood for the trees. Travelers are a key segment of the tax paying population who are waiting for the upcoming Union Budget with bated breath.
Since the Indian travel market alone is estimated to be over $50 billion, it is imperative that the government gives due attention not just to the travel and tourism industry as a whole, but to the wish list of the individual traveler at the micro-level as well. Here are some of the budget expectations the average Indian traveler would have from the Union Government.
Reduction in Rail fares
In the last Railway fares policy intervention, rail fares were hiked by almost 14.2 percent while freight fares witnessed a 6.5% hike. Travelers would be looking at the annual Railway Budget, which will be preceding the annual Financial Budget, with a mix of trepidation and anticipation. A reduction in rail fares across all segments is in order for two reasons.
One, diesel prices have come down from the levels last years. Two, in order to generate additional funds, there are proposals to brand trains with advertisements and probably even name some of them on the lines of Coca Cola Express or Haldiram Express.
Budget 2015: Complete Coverage
Railways would be paying far less for power than they were paying in preceding years and it is only natural to expect the Railways to offer price rebates to teeming millions who rely on them for their point-to-point transport. Any decrease in railway fares would increase the volume and generate more revenue for the industry, while helping the normal traveler travel cost-effectively.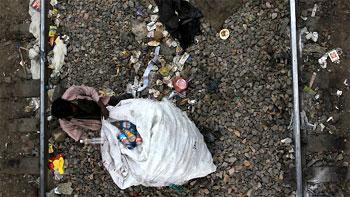 Focus on security and cleanliness
The prevailing focus on improving railway services as well as associated initiatives like security and cleanliness is expected to be intensified in the upcoming Budget. While India is on its way to become an economic power and boasts of being home to one of the world's largest railway networks with more than 100,000 kms of track and over 7,000 stations, the trains that thunder down these tracks and the nodal stations dotting the country are still dirty and messy, putting off tourists including both domestic and foreign tourists.
Since the prime minister has focused so much on this during cleanliness campaign under the 'Swachch Bharat Abhiyan', it is seemingly a fair ask to have a section of the Budget dedicated to hygiene and cleanliness of the trains as well as stations.
Budget 2015: Complete Coverage
Adequate women's safety norms
Women's safety is a long-standing demand of travelers as the number of crimes against women has been on the rise in the country in recent years. Many foreign travelers are eager to come to India but the lack of security for women travelers makes it difficult for many to travel here alone. The introduction of a beat guard policing system dedicated for women travelers is the need of the hour along with other important steps that can assuage concerns of the fairer sex.
Removing travel agents from the ambit of Service Tax
There is a general expectation in the air for removing travel agents from the ambit of service tax as it is resulting in higher travel costs, threatening to dampen demand in the tourism sector. Since travel agents also assist in hotel reservations and taxi services, charging service tax is exponentially increasing the average cost of holiday and travel.
Since travel agents are a ubiquitous cog in the wheels of the tourism industry, the withdrawal of service tax can go a long way in ensuring that the tourism business takes off in the new financial year with a flourish and faces lesser headwinds. Representatives of various travel agents have already met the Finance Minister and presented their proposal for service tax exemption.
Budget 2015: Complete Coverage
There is also a case for service tax exemption for religious tourists like those seeking tickets and reservations from places Amarnath Yatra, Haj and other places of religious significance. This can generate additional goodwill for the Modi government which is presenting its first full Budget.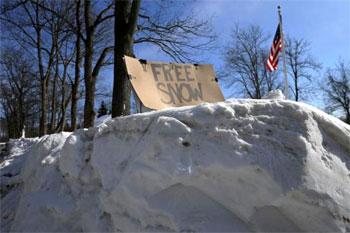 Allowing LTA on overseas travel
At present, employees are allowed with the benefit of a Leave Travel Allowance (LTA) only on domestic travel. Since the average income of Indians is now higher than ever before, and more and more people are packing their bags for exotic destinations abroad, there is a strong case for allowing LTA benefits for international travelers as well.
South Asian countries are offering many exciting travel packages specially designed for Indian tourists. Sri Lanka, Bangladesh, Bhutan and China among other locales have become attractive as vacation destinations. If LTA allowance is made available for international travel, it can mean a huge surge in the overseas travel market, fueling demand and more tourism revenue, apart from keeping our foreign exchange more liquid.
Budget 2015: Complete Coverage
Come this Saturday, the 28th of February 2015, the travel industry will know whether the average Indian traveler is poised to ride the Haldiram Express in style or would have missed the bus once again.
Powered by

BankBazaar.com is an online marketplace where you can instantly get loan rate quotes, compare and apply online for your personal loan, home loan and credit card needs from India's leading banks and NBFCs.
Copyright 2008 www.BankBazaar.com. All rights reserved.