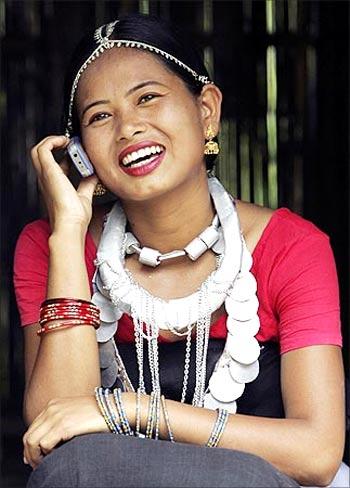 Telecom companies BSNL, MTNL and Videocon are considering reducing call rates after telecom regulator TRAI cut down interconnection charges.
"Removal of fixed termination charges will help BSNL serve its customer better. We will come up with better offers in next financial year. Customers will have more affordable services," BSNL Chairman and Managing Director Anupam Shrivastav told PTI.
Early this week, the Telecom Regulatory Authority of India removed network interconnection charges that a landline service provider pay to other service provider for transmitting its customers' phone calls.
Now, calls made from landline-to-landline or landline-to-mobiles will not include the interconnection charge, which was 20 paise. Trai also reduced network interconnection usage charges (IUC) on calls made from mobile phones by about 30 per cent to 14 paise per call from 20 paise earlier.
"We will follow industry on mobile call rates. If they pass on this benefit to consumers, we will also do it," Shrivastav said.
Other state-run firm MTNL, which operates in Delhi and Mumbai, said that the move is in line with government's agenda to encourage adoption of fixed line for increasing broadband penetration in the country.
"Passing on benefit to consumers will be considered. It would be highly appreciated if TRAI also reduces termination charges on SMS. At present an operators has to pay 2 paise for each SMS between person to person and 7 paise on promotional messages," MTNL Chairman and Managing Director PK Purwar said.
Budget 2015: Complete Coverage
Private telecom operators Uninor and Videocon also appreciated the new regulation.
"We do intend to pass on the benefit of this change in IUC (interconnection usage charge) regime to our customer by means of reduced tariffs for Local and STD Calls," Videocon Telecom Director and CEO Arvind Bali said.
Uninor said that lower IUC regime offers a level playing field to new operators and give more flexibility to tariff planning. There was no response from incumbent players. These players proposed TRAI to increase IUC charges.
Telecom subscribers cannot communicate with each other or connect with other networks unless necessary interconnection arrangements are in place.
A telecom company is required to pay interconnection charges when its subscriber make call to subscriber of other network. The charge gets added up in final price that a subscriber has to pay.
Industry body COAI said that it sees new regulation as a balanced one as it did not increase charges as per the submission of the larger players nor did it reduce it to zero as requested by some new telecom operators.
"The reduction of IUC to zero for land line networks will be a benefit to landline users who may see some reductions in calling rates. However, the danger to watch for is that this arbitrage opportunity is not misused to redirect traffic through landline networks," COAI Director General Rajan S Mathews said.