The Union Budget 2013-14 though has silent on its specific demand of industry status for easy access for finance and separate regulatory authority for the sector to ensure better coordination between ministries for an integrated policy on the sector, the industry to have some cascading benefits.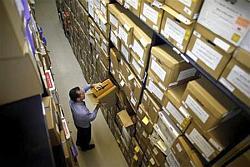 Budget announcements/provisions

NABARD got Rs 5,000 crore to finance construction of warehouses, godowns, silos and cold storage units designed to store agricultural produce, both in the public and the private sectors.

This window will also finance, through the State Governments, construction of godowns by panchayats to enable farmers to store their produce.

Budget outlay for Rural Roads (Roads and Bridges) for 2013-2014 is fixed at Rs 21,700 crore and of which Rs 1743.90 crore has been earmarked for North Eastern Region and Sikkim.

Corpus of Rural Infrastructure Development Fund (RIDF) operated by NABARD is increased to Rs 20,000 crore for 2013-14.

Two new major ports will be established in Sagar, West Bengal and in Andhra Pradesh to add 100 million tonnes of capacity.

In addition, a new outer harbour will be developed in the VOC port at Thoothukkudi, Tamil Nadu through PPP at an estimated cost of Rs 7,500 crore.

When completed, this will add 42 million tonnes of capacity. Surcharge on dividend distribution tax or tax on distributed income increased from 5 per cent to 10 per cent.

Surcharge increased from 5 per cent to 10 per cent on domestic companies whose taxable income exceeds Rs 10 crore. In case of foreign companies the surcharge is increased from 2 per cent to 5 per cent, if the taxable income exceeds Rs 10 crore.

Investment allowance of 15 per cent deduction in addition to the current rate of depreciation for investment of Rs 100 crore or more in plant and machinery during the period 1.4.2013 to 31.3.2015.

No
change in excise duty on commercial vehicles.
Budget impact and outlook


The Railway Budget 2013-14 though turnout to be a mixed bag with announcement such as introduction of dynamic fuel surcharge, freight terminals under PPP mode, proposal to set up independent rail tariff authority, which is under inter ministerial consultation stage, the Union Budget has completely silent on its expectations.
The budget though largely left the measures to enhance export import to March 2013 end EXIM policy announcement, the removal of export duty on sugar and galvanised steel is a welcome move auguring well for the logistics sector improving cargo volume.
Moreover the increased budgetary allocation and continued strong focus on agriculture to augur well for the sector.
Similarly the investment allowance of 15 per cent for investment of above Rs 100 crore in P&M is to revive industrial capex.
Since this incremental capacity result in additional movement of raw material as well as finished goods that will have cascading effect on the logistics sector with increased cargo volume.
Similarly the budgetary allocation of Rs 5,000 crore for NABARD to finance construction of announcement of warehouses, godowns, silos and cold storage units designed to store agricultural produce, both in the public and the private sectors will help the industry players to augment their infrastructure.
While the FAC linked freight tariff hike and setting up of independent rail tariff authority though put the road sector at advantage in short-medium term cargo movement the measures to boost industrial capex as well accelerated development of infrastructure is expected to be marginally positive for the industry.