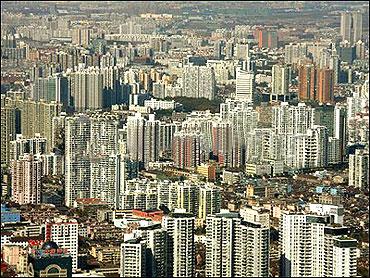 The real estate sector is one of the most important sectors to be affected by macro-economic changes in the country.

Therefore, the Annual Budget of the nation is of prime importance to this sector, to determine the way forward.

This year's Budget comes at a time when interest rates are still high and demand for real estate has remained poor.

The sectoris looking at some positive reforms and actions by the FinanceMinister in this year's Budget.

The following are someexpectations of this sector from Budget 2013-14:
Interest rate softening: This is a demand by many sectors, and more so by real estate players.

When RBI brings down key rates in the economy, thelower interest cost is passed on by the banks to end-users.

A lower interest rate on loans like home loans will trigger more demand for the housing segment.

Lowering of rates by RBI has been promised only if the government brings about a discipline in the nation's fiscal status.

This is one of the key pointers in this year's Budget.

Another aspect of interest rates is to widen the definition of interest rate subsidy for loans to affordable housing projects.

It is recommended to broaden the price band of affordable housing to boost the demand for housing.

Granting industry status: This demand has been put forward by various real estate institutions in the country.

Granting 'industry' status for this sector, will help the players get access to finance moreeasily from banks and other institutions.

Risk-weights will be lowered by banks, leading to better interest rates and lower collateral values, thus boosting the overall sector.

Granting infrastructure status: Real estate has not been given 'infrastructure' status despite being a growth driver for the economy.

Granting this status will help the sector get benefits associated with this status, similar to other sectors like ports,roads, airports etc.

The sector is urging towards getting infrastructure status at least for development of integrated townships.

Quicken approval process: Delays in project sanctioning and getting approvals results in unmanageable costs and increase in prices for real estate developers.

Obtaining all the necessary permissions takes at least 2-3 years, during which timelines and scheduling of projects gets affected.

A single window clearance system must be implemented to curb ongoing delays in project sanctioning, which result in higher expenses both to developers as well as end consumers.

Paving the way for clear land titles: Land titles have always been a problem in our country.

In many areas, there is no legal document ownership for land, which reduces investor confidence and results in hindrance in growth.

This has been a long unsolved problem.

The Budget this year should make specific provisions towards regularising this and systematically digitise land records.

Increase Income Tax deductions for housing segment: Increasing current limits of principal deduction under Sec 80C and interest deduction under Sec 24 of the Income Tax Act will help in boosting demand for housing on the back of increased tax benefits.

Easing sources of finance: Various groups of investors have viewed the real estate sector warily, especially after the recession.

Banks are getting increasingly stringent in lending to this segment, demanding higher interest rates as well as high collateral security.

It is recommended to widen the scope of external commercial borrowings and providing for easier financing rules.

Developers also face currency risks when they go in for external commercial borrowings, as they get income indomestic currency, but need to repay in foreign currency.

The Budget should also provide for additional safety measures for such types of borrowings.

There should be a definite action towards introduction of Real Estate Investment Trusts, which help in tapping domestic andforeign investors in commercial rental properties.

Control rising prices: Input costs of real estate -- be it the cost of materials,labour or simply legal charges have been on a spiralling trend for the past few years.

This has resulted in builders keeping the selling price also high, due to which real estate prices have remained stubbornly elevated, especially in metros.

This is notwithstanding the poor demand for most of the sector.

The Budget should make provisions to reduce input costs, atleast for the affordable housing segment.

High prices will also come down naturally with a drop in inflation, which can be achieved with a fall in interest rates in the economy.

The Real Estate Regulatory Bill: This draft bill, which has been pending since 2009 looks at creating a regulatory authority for the entire sector.

It is expected that this Budget will throw some light on this bill and pave way for its enactment.

Special Economic Zone policies: Special Economic Zones or SEZs have lost theirattractiveness on the back of withdrawal of Minimum Alternate Tax andDividend Distribution Tax exemptions.

As a result, investors in such projects are looking at exit, as they have become unattractive from atax perspective.

Restoring these exemptions can help in developingsuch projects.

Real estate is one of the most important sectors to drive economic growth.

It is hoped thatthis Budget will bring something for the sector to cheer and help in its growth.