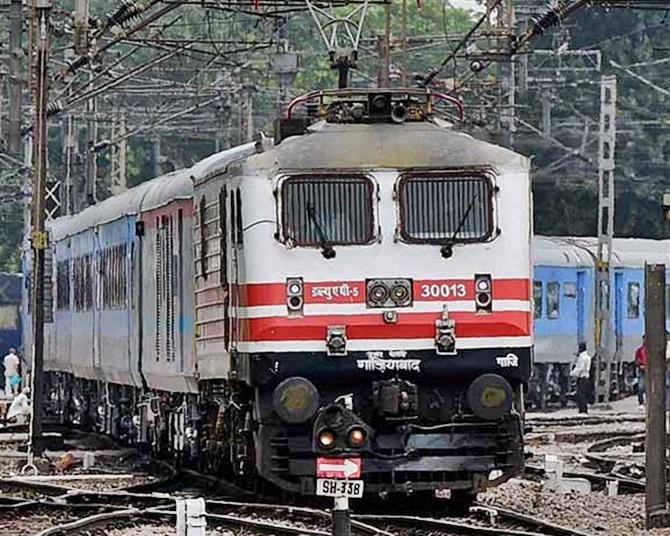 With Railway finances under terrible strain, all eyes will be focused on whether Railway Minister Suresh Prabhu will hike the fares and freight rates in the Rail Budget tomorrow which may contain proposals for 'Make in India' initiatives besides enhancing safety and security.
Minister of State for Railway Manoj Sinha had earlier ruled out a reduction in fares in the context of lowering of diesel rates but Prabhu is expected to make a tight rope walk as he tries to bridge the huge gap in finances while presenting his maiden budget in the Lok Sabha.
Prabhu is likely to unravel his grand plans of how to decrease the cross-subsidy for passenger service from freight earnings which is touching Rs 24,000 crore and the steps to increase goods transportation share in the national transporter with or without hiking fares.
Budget 2015: Complete Coverage
For 10 years before 2012-13 there was no increase in rail fares. Then Railway Minister and Trinamool Congress leader Dinesh Trivedi had made an across-the-board hike in 2012-2013 but was made to roll back the hike in second and sleeper class categories. Since then there have been hikes in passenger fares.
In the first Railway budget of the Modi government in July last, fares were increased by 14.2 per cent and freight by 6.5 per cent.
Though there is a decrease in diesel price, electricity cost has gone up by over four per cent making it a balancing act for the fuel adjustment cost (FAC)-lnked tariff revision policy adopted by railways since 2013.
Currently, there are 676 projects worth Rs 1,57,883 crore (Rs 1.57 trillion) sanctioned and out of these, only 317 projects could be completed and 359 projects remain to be completed which will now require as much as Rs 1,82,000 crore.
Considered a reformer, Prabhu may lay the road map for attracting private investment for the public transporter, which badly needs funds for completion of many crucial rail projects.
Given the fund constraints, he is likely to go slow in announcing new trains and projects in the budget.
Funds allocation will be made only for those projects including new lines which are strategically crucial, doubling and route electrification which are nearing completion, the sources said.