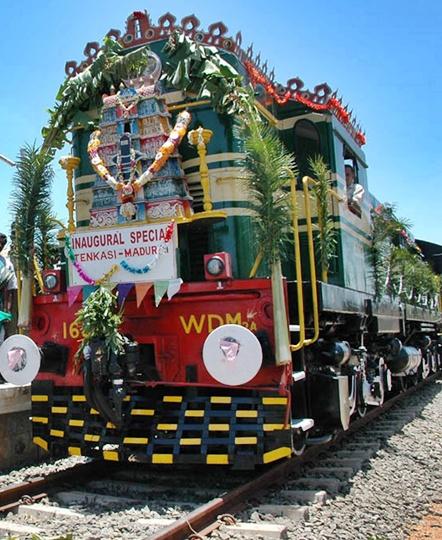 Image: Better days ahead for Railways. Photograph, courtesy: PIB
Railway Minister Suresh Prabhu on Thursday spared passengers from any hike in fares but made changes in freight rates to rake in more money while ruling out privatisation.
Following are the highlights of the Railway Budget 2015-16:
* No hike in passenger fares
* No new trains announced
* Freight rate for cement, coal, others hiked by up to 10%
* Investment of Rs 8.50 lakh cr envisaged in 5 five years
* Buttons, coin vending machines for railway tickets
* e-catering to select meals from an array of choices
* 24X7 helpline for passenger security problems
* Surveillance cameras in suburban coaches for woman safety
* More General class coaches to be added
* SMS alert service for passengers to be expanded
* On-board entertainment on select Shatabdi trains
* Hike daily passenger carrying capacity from 21mn to 30mn
* 200 more stations to come under Adarsh Station scheme
* Wi-Fi connectivity at B category stations
* A new department to keep stations, trains clean
* Operating ratio to improve to 88.5% in 2015-16
* Speed in 9 railway corridors to be increased from 110 kmph and 130 kmph to 160 and 200 kmph
* Collision Avoidance System to be installed on select routes
* Proposed 77 new projects covering 9,400 km of doubling works.