Some smart investors are taking advantage of 'dirty' pricing available on exchanges to amplify their returns on tax-free bonds. This practice has been rampant in bonds issued last financial year, say dealers and bank officials.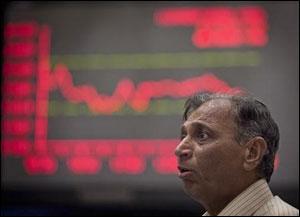 Last year, the government had allowed NHAI, IRFC, Hudco, REC and PFC to issue tax-free bonds. These firms raised around Rs 20,000 crore (Rs 200 billion), with coupon rates ranging from 8.1 per cent to 8.3 per cent. Interest income on these bonds - designed to encourage long-term infra investment, announced in Budget - are tax-exempt. But, the capital gains on secondary market bond sale are taxable.
These bonds are tradeable in the secondary market, both on exchange platforms and over the counter. The exchange platform quotes and trades these on the basis of 'dirty price' (or cum-interest price), which includes the accrued or accumulated interest from the date of last interest payment to the transaction date. A price that does not include accumulated interest is called "clean price".
"Investors are showing both premium and accrued interest on these bonds as tax-free income. This has become a grey area," said a senior treasury official with a private bank. "Exchanges must show yield on the bonds separately, if they are putting up dirty prices or clean prices, as by FIMMDA (Fixed Income Money Market and Derivatives Association)." OTC trades are reported on a platform run by the association.
Investors are taking advantage of the fact that for trades in the equity segment of the exchanges, the contract note shows a single price that includes both accrued interest and price premium. "There is lot of ambiguity and some retail investors are taking advantage of this," said Bajaj Capital Vice-President Dheeraj Nigam.
"According to the tax law, a premium on sale of these bonds within 365 days of purchase is added to the gross income and taxed at rates applicable. By showing the entire proceeds as income from tax-free bonds, some are evading the tax on the premium," He said. The exchanges and the regulator had received suggestions from market participants to plug the loophole by making the pricing mechanism more transparent, officials said.