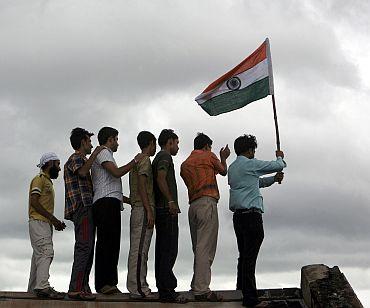 Finance Minister Arun Jaitley presented the Union Budget 2015-16 on Saturday.
While announcing various schemes, the minister pointed out that job creation, Make in India and transforming India into a global manufacturing hub will be top priorities of the government.
He further said that encouraging public investment in big-ticket infra projects will also be the agenda of the government.
Also, to promote domestic manufacturing and 'Make in India' for creation of more jobs, Jaitley announced a series of cuts in Customs and Excise duties in the Union Budget 2015-16 presented in Parliament.
Jaitley also highlighted the fact that the country needs to improve the quality of education which will help individuals to further refine their skill sets.
The finance minister re-emphasized at generating huge employment opportunities in the country besides boosting trade and economic growth.