The capital outlay for the Railways has been increased to the highest-ever Rs 2.40 lakh crore in the Union Budget for 2023-24, Finance Minister Nirmala Sitharaman said on Wednesday.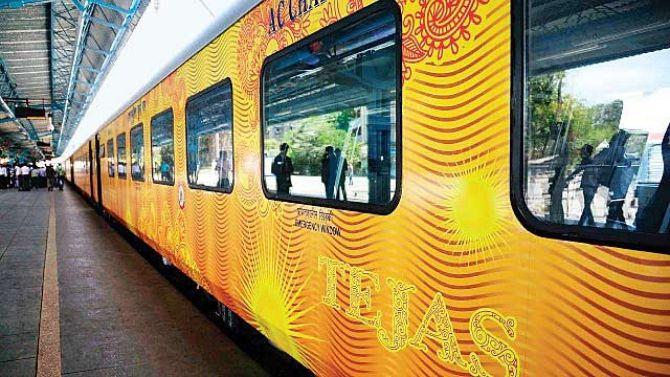 Presenting the Budget in Lok Sabha, Sitharaman said the outlay for the Railways is nine times the amount provided in 2013-2014.
She said 100 critical transport infrastructure projects for last- and first-mile connectivity for coal, fertiliser and food grain sectors have been identified and will be taken up on a priority basis with investment of Rs 75,000 crore, including Rs 15,000 crore from private sources, she said.
With increased passenger expectations, the Railways is planning to refurbish more than 1,000 coaches of premier trains such as Rajdhani, Shatabdi, Duronto, Humsafar and Tejas.
The interiors of these coaches will be improved with a modern look and for enhanced passenger comfort.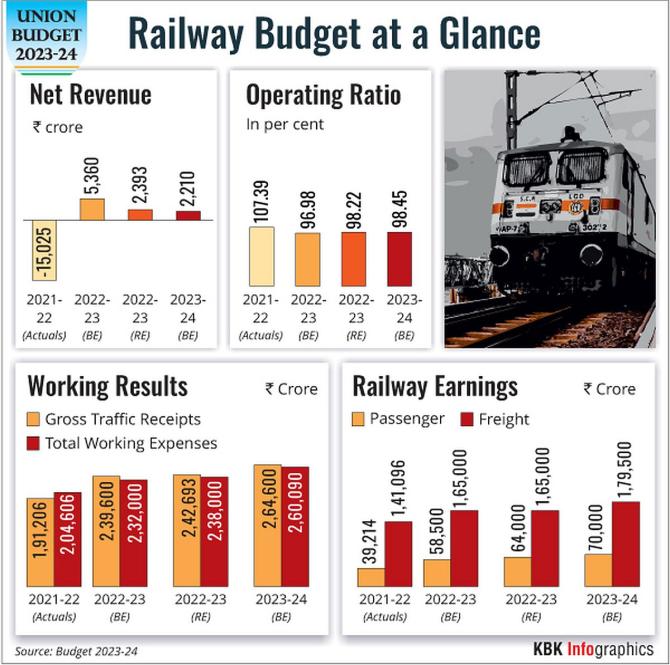 A significant allocation is likely to be made to replace old tracks as the railways plan to speed up trains and launch Vande Bharat Express in more destinations.
Aimed at attracting tourists, the railways is proposing to manufacture 100 more Vistadome coaches.
In the budget, the government proposed to manufacture 35 hydrogen fuel-based trains, 4,500 newly designed automobile carrier coaches with side entry, 5,000 LHB coaches and 58,000 wagons.
The Railways was allocated Rs 1.4 lakh crore in the Union Budget for 2022-23, of which Rs 1.37 lakh crore was earmarked for capital expenditure and Rs 3,267 lakh crore for revenue expenditure.
© Copyright 2023 PTI. All rights reserved. Republication or redistribution of PTI content, including by framing or similar means, is expressly prohibited without the prior written consent.