The government on Wednesday said it will raise Rs 72,500 crore through disinvestment of PSUs, including listing of three railway PSUs IRCTC, IRFC and IRCON, and proposed merger and consolidation to create globally competitive public sector units.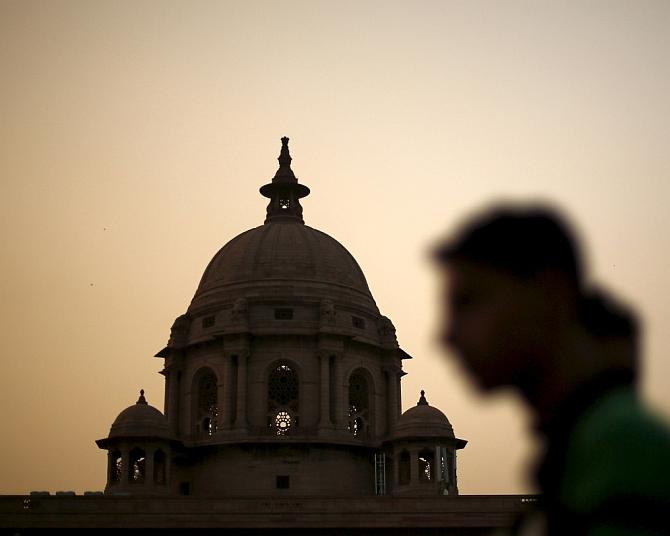 Finance Minister Arun Jaitley said the government will put in place a revised mechanism and procedure to ensure time-bound listing of identified CPSEs on stock exchanges as listing will foster greater public accountability and unlock their true value.
"The shares of Railway public sector enterprises (PSEs) like IRCTC, IRFC and IRCON will be listed stock exchanges," Jaitley said in his 2017-18 Budget speech in the Lok Sabha.
As per the documents, the government has budgeted to raise Rs 72,500 crore through disinvestment in CPSEs in 2017-18, which is higher than the Rs 45,500 crore raised in the current fiscal as per revised estimate.
Fiscal 2016-17 is the seventh year in a row when the government would not be meeting the disinvestment target fixed in the Budget. As much as Rs 56,500 crore was budgeted to be raised through PSU disinvestment in 2016-17.
Jaitley said there are opportunities to strengthen CPSEs through "consolidation, mergers and acquisitions" so that they can be integrated across the value chain of an industry.
"It will give them capacity to bear higher risk, avail economies of scale, take higher investment decisions and create more value for stakeholders. Possibilities of such restructuring are visible in the oil and gas sector.
"We propose to create an integrated public sector oil major which will be able to match the performance of international and domestic private sector oil and gas companies," the finance minister said.
Jaitley said exchange traded fund comprising shares of 10 CPSEs has received overwhelming response. The government had raised Rs 6,000 crore through the second tranche of CPSE ETF last month.
"We will continue to use ETF as a vehicle for further disinvestment of shares. Accordingly, a new ETF with diversified CPSE stocks and other government holding will be launched in 2017-18," he said.
© Copyright 2021 PTI. All rights reserved. Republication or redistribution of PTI content, including by framing or similar means, is expressly prohibited without the prior written consent.