India's Tata Motors said it has cut prices of its hatchbacks and sedans by Rs 29,000-50,000 ($530-$910), in a bid to lure customers to a market that is on course in the current fiscal year to post the first decline in annual sales in a decade.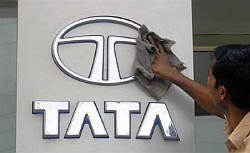 Tata Motors, however, raised prices of its sport-utility vehicles (SUVs) - the only bright spot in the Indian car market in recent months - by up to Rs 11,000, the spokeswoman, who declined to be identified by name, said.

The increase in prices of SUVs, after factory-gate taxes, will be as much as Rs 35,000,
she added.