Corporate farming norms to be made more acceptable and balanced for both farmers and corporates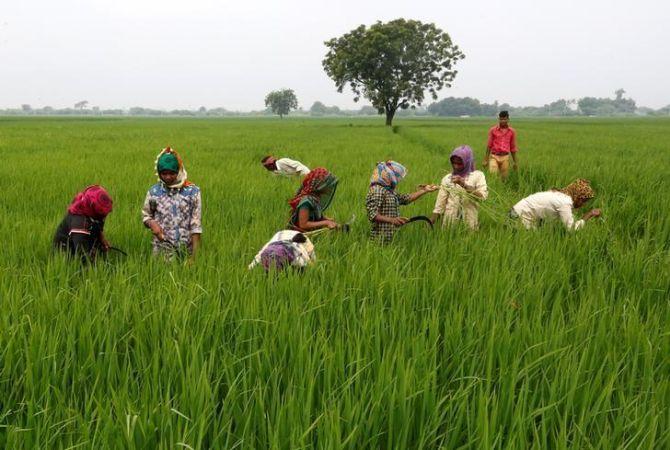 Key challenges
Small landholding: Since the bulk of farmers have less than 2 hectares of land, there is a difficulty in getting the benefits of 'economics of scale'.
Limited access to technology and extension: Farmers still do not have access to better technology.
Also, effective dissemination of information from lab to land remains a challenge.
Storage: We need to come a long way in terms of availability and access of agricultural storage facilities for farmers.
Price volatility: The agri sector faces the Cobweb phenomenon, so there always exists a need to ensure farmers get remunerative prices.
Market integration: Farmers need to be better connected to the end-consumer. The number of stakeholders across the value chain needs to be reduced.
Industry ask
Better environment for start-ups in food and agri business
Greater technological investments in the field of agriculture
Simplified leasing norms for setting up processing infrastructure
Corporate farming norms to be made more acceptable and balanced for both farmers and corporates; buying and selling outside APMCs
Increased involvement of private players for increasing storage infrastructure
eNam should be implemented seamlessly over all markets and commodities
Better mechanism for price stabilisation of agri commodities
PwC point of view
Ajay Kakra, director (Agri & Natural Resources), PwC India
Investment in irrigation, farmer producer organisation, insurance and market integration, besides other sector reforms, need to continue
Further investment interest from the private sector is needed in backward integration, processing infrastructure and technology initiative
Industry voice
Siraj Chaudhry, chairman, Cargill India
Significant focus is needed on agriculture, with a view to improving rural economy and livelihoods
Policies and allocations are needed to ensure good prices for farmers' crops, food and nutritional security and minimum wastage
Risks will need to be reduced via better implementation and monitoring of risk-mitigating policies
Read all about Jaitley's final full Budget right here!
Photograph: Amit Dave/Reuters