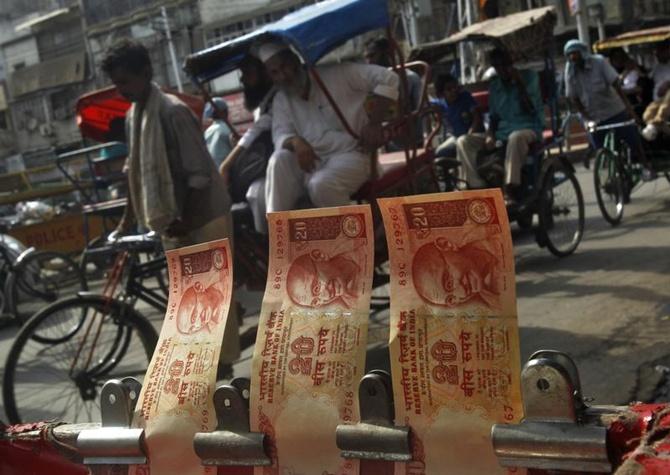 Union Budget 2016-17 has made reasonable provision for the expected increase in salaries, allowances and pensions because of the recommendations of the pay commission and implementation of the one rank, one pension for ex-military personnel in the coming financial year.
Finance Minister Arun Jaitley had said in February, before the Budget, that he would have to provide Rs 1.1 lakh crore (Rs 1.1 trillion) for both.
The 2016-17 documents show he has allocated Rs 1.06 lakh crore (Rs 1.06 trillion) more for defence and civilian government employees' pay, allowances and pension from the revised estimates for 2015-16.
This is despite promising to meet the fiscal deficit target of 3.5 per cent of gross domestic product.
The 2016-17 estimates for pay, allowances and pension for defence and civilian government employees total about Rs 4.03 lakh crore (Rs 4.03 trillion), compared with the revised estimates of Rs 2.97 lakh crore (Rs 2.97 trillion) for 2015-16.
The total CPC burden was expected to be Rs 1.02 lakh crore (Rs 1.02 trillion) as stated by its members.
Of this, Rs 73,650 crore (Rs 736.5 billion) was expected to be borne by the Union Budget and the rest by the rail budget.
Separately, the defence ministry had stated in February that the annual recurring financial implication on account of OROP implementation would be Rs 7,500 crore (Rs 75 billion); arrears, to be paid in installments, would be Rs 10,900 crore (Rs 109 billion).
It should be noted that the CPC allocation is provisional.
The final outlay will depend on a report of an Empowered Committee of Secretaries, processing the recommendations.
Any additional amount required might be provided in supplementary demands for grants, government sources said.
The panel is headed by Cabinet Secretary P K Sinha, on the remuneration for 4.7 million central government employees and 5.2 million pensioners.
The image is used for representational purpose only. Photograph: Reuters