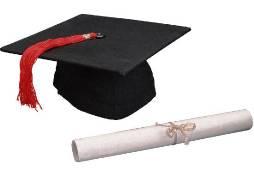 There was a Sputnik moment in the world of global education in December 2010.

About 5,000 students from China, included for the first time in the The Organisation for Economic Co-operation and Development educational test, PISA, stunned the world by coming first across 65 countries in all three tested categories -- science (ahead of Finland), reading (beating Korea) and math (outperforming Singapore).

Indeed, China has been investing in a silent human capital revolution over the last decade. Since 1998, when Chinese President Jiang Zemin announced plans to bolster higher education, Chinese universities and colleges have increased the number of annual graduates from 830,000 to more than seven million last year.

On almost every front, India is in direct or indirect competition with China.

This is natural, as both are neighbouring resource-hungry countries, with large bustling populations and dynamic high-growth economies.

The ultimate advantage in this global competition will be the human capital of each country.

It will decide not just how well each economy develops
but also the role that each country will play in shaping the future of the world.
The stakes are high and the rewards will be rich.
As a long-time professor in a leading business school and a proud graduate of IIT Delhi, I have been often complimented on the successes of many fellow Indians abroad, both within academia and global business in general.
While the successes of the few deserve all due recognition, they mask gross under-performance in the development of many. I do not need to quote statistics here, as the reality on the ground is well known and visible to all Indians.
Much like how the Americans were galvanised by the launch of Sputnik by Soviet Russia in October 1957, how the Chinese have revolutionised their educational investments since 1998 shows the time has come for making the development of human capital a national priority for the Government of India.
Rhetoric aside, the moment is now for real investments and disciplined execution to make our natural human capital work for the benefit of all.
The writer is a professor at INSEAD, and the Dean Designate of the Samuel Curtis Johnson Graduate School of Business at Cornell University