Rajnish Kumar, executive vice-president, Fullerton Securities and Wealth Advisors

We would like the budget to give impetus to the infrastructure sector by bringing back focus on infra development. Roads, Power, Ports, airports and railways, all need reforms and policy support from the government to meet the needs of a rapidly growing economy.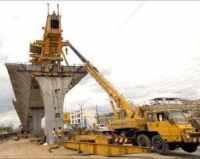 Urban infrastructure development is very critical for India to meet its growth
aspirations and we hope to see new initiatives here.
Government also needs to take fiscal steps to reduce budgetary deficit. Reforms in fuel pricing mechanism are one of the most critical items government needs to address in the coming budget. Overall spend on subsidies is ballooning and we hope to see government taking concrete steps for reducing this.
Overall what we look forward to is a growth oriented budget where government takes decisions on at least some of the long pending reforms related to Retail, Insurance, Airlines etc."