Confederation of Indian Industry (CII) in its Pre budget memorandum for Union Budget 2012-13 has asked the government to announce initiatives that can accelerate the pace of private investments.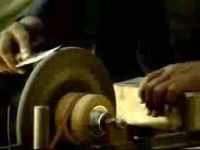 - In an important note they have recommended to raise depreciation rates for plant and machinery from 15 per cent to 30 per cent, at least for a period of two years to encourage more capital investment.

- Higher depreciation rate of 50 per cent in case of retrofitting technologies, which are more energy efficient and environment friendly in order to encourage companies to go green

- Retain the current rates of excise and service tax to spur investment by industry

- Money received from sale of an asset be exempted from capital gains tax

- CII has favored reintroduction of Section 10(23G), which allowed exemption of interest and long-term capital gains when lent for Infrastructure related initiatives.

- CII recommends weighted deduction of 200per cent on in-house R&D be extended to all sectors in order to make India an attractive base for R&D.

- They have also proposed a 16-point
agenda that they want to be addressed with priority in the upcoming Union Budget. They want the government to mitigate the problem arising out of delayed payments to the MSME's.
- In case the Large Industry (private and public sector) buys minimum of 20per cent of its goods/ services from MSEs, subject to the transaction having been completed in the form of payment to MSE within 45 days, the large Industry would be entitled to a tax benefit.
- Need to promote factoring as an alternative and mandated under the MSMED Act 2006. Promote first generation entrepreneurs and green field ventures, there is a need to establishment of a Venture Capital fund with a corpus of Rs 10,000 crore (Rs 100 billion).
- RBI may constitute a group along with the Indian Banks Association and the credit rating agencies to work out a uniform credit rating format and processes to bring about transparency and speed to this important issue.
- Encourage FDI participation by NRIs in the SME sector. Emphasis on developing skills that are needed more by MSMEs, who do not have resources to provide post employment in-house training resources.