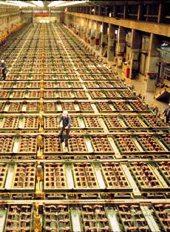 The following changes in the duties have been proposed in the Union Budget 2012-13:


Excise duty up from 10% to 12%
Steam coal is being fully exempted from basic customs duty.
CVD is also being reduced from 5% to 1% on such coal. This dispensation would be valid upto 31.3.2014
No change in peak customs duty
Personal Income Tax exemption limit for general category raised to Rs 2 lakh from Rs 1.8 lakh.
Upper limit raised from Rs 8 lakh to Rs 10 lakh for 20% bracket
Service tax rate raised from 10% to 12%
Proposal to tax all services except those in the negative list comprising of 17 heads
DTC Implementation deferred
GST to become operational by August 2012
No change in corporate tax rates
Industry Expectations -- Not fulfilled
Power constitutes to a major cost for Chlor alkali industry.

In order to bring down the cost of power, import duty on power plants and spares should be made nil from current 7.5%.

The government should allocate coal blocks to caustic soda and soda ash industry on a priority basis so that the coal is available to the industry on a timely manner at a reasonable cost.

Abolish customs duty on FO currently at 5% to make power intensive Chlor Alkali industry competitive

Government should allow duty free import of the spare parts. 95% of the Caustic Soda Industry today is operating on Membrane Cell technology.

While duty on new plants including membrane & parts is 2.5% the spare parts of the existing plants are subject to customs duty of 10% + CVD + ACVD.

This makes the maintenance of the plants more expensive

Equal status in various free trade agreements is not accorded to India.

Exports of Caustic Soda and Soda Ash to Pakistan are still in banned list whereas Pakistan is exporting these products to India

Expects reduction of Central Sales Tax from 2% to 1%

Expects exemption of excise duty and sales tax on cement for manufacture of flyash bricks by the coal-based
power plant itself at its site.
The government should further promote the chlorination of drinking water as a precautionary measure to check water-borne diseases.
The government's local bodies should be insisted to chlorinate the water effectively.
Such a measure would help the Chlor-alkali industries for effective use of chlorine
Expects abolition of restriction of 50% Cenvat availment on capital goods.
At present, the Cenvat credit rules restricts manufacturer to avail only 50% of the credit in a financial year and the balance 50% is to be availed in the subsequent financial year
Budget Impact
Exemption of custom duty on coal would help Chlor Alkali companies to lower their power cost wherever they have captive power generation based on coal.
Higher excise duty at 12% would have only marginally negative impact, considering the fact that chlor alkali is an intermediate item, and CENVAT credit would be available.
Stocks to watch
Gujarat Alkalies and Chemicals, Aditya Birla Chemicals, GHCL
Outlook
Today the capacity of Caustic Soda & Soda Ash all over the world is increasing and these countries are exporting Caustic Soda & Soda Ash to India.
In India, the industry has to take the shelter of Anti Dumping & Safeguard duty, which again is not helpful sometimes.
However marginal benefit for Chlor Alkali companies came in for exempt of custom duty on coal.
Exemption of custom duty on coal would help Chlor Alkali companies to lower their power cost wherever they have captive power generation based on coal.
Union Budget 2012-13: Complete coverage