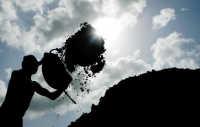 "Indian real estate especially housing is fast growing and needs Government support to fuel further growth. The Government should consider restructuring interest rates on home loans to attract a larger base of lower & middle income group to benefit, says Sankey Prasad, CMD, Synergy Property Developments Services.
"For loan amounts lesser then Rs 25 lakhs, the interest rate should be lower and should scale up as the loan amount goes higher," he says.
"Government should also look at revision
in tax for low cost housing projects in order to address the acute housing shortage in the country. Government should also consider elimination of all taxes for the first house of a family up to Rs 50 lakh to promote housing.
"In addition, low cost housing should be classified as priority sector lending to ensure easy availability of funds for project development," says Prasad.
Union Budget 2012-13: Complete coverage