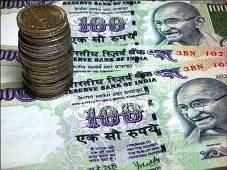 Pitching for more aggressive steps to stem rupee volatility, the Economic Survey 2011-12 on Thursday said any abnormal depreciation in the currency impacts investor confidence.

"The rupee has experienced high volatility in the last few years.

Such volatility impairs investor confidence," the Survey tabled in the Parliament by Finance Minister Pranab Mukherjee said.

The rupee had depreciated sharply during the last six months of 2011. It had reached a peak of Rs 43.94 to the dollar on July 27, 2011, and hit a low of Rs 54.23 on December 15, 2011.

"A more aggressive stance to check rupee volatility is, therefore necessary," the Survey said, adding that when the rupee depreciates it has implications for corporate balance sheets and profitability in case of high exposure to external commercial borrowings.

"It is true that the exchange rate had depreciated abnormally but subsequent partial correction means that it is now at a more realistic level," it noted.

The rupee was trading at 50.20 against the greenback in Thursday's trade.

The Economic
Survey said that to arrest the fall in rupee the Reserve Bank of India had taken a slew of measures and relaxed some of the capital controls to increase dollar flows into the country.
The RBI has hiked the ECB limit under automatic route to $750 million, from $500 million.
The foreign institutional investor limit for investment in government securities and corporate bonds was raised to $15 billion and $20 billion, from $10 billion and $15 billion respectively.
"As a result of these measures, and increase in capital inflows, the depreciating trend in rupee exchange rate reversed.
"The monthly average exchange rate of the rupee appreciated by 2.6 per cent from 52.68 per dollar in December 2011 to 51.34 per dollar in January 2012," it said.
The Survey also said that the downgrade of the sovereign credit ratings of the United States by ratings agency Standard & Poor's brought about the sharp depreciation in the rupee.
Union Budget 2012-13: Complete coverage