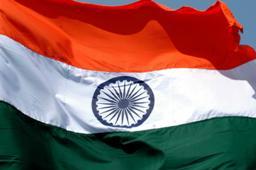 Calling for ruthless crackdown on corruption, the government's pre-Budget Economic Survey, however, warned that a large and cumbersome anti-corruption bureaucracy could impact decision-making process.

"While we need to ruthlessly crack down on corruption, it must, at the same time, be recognised that the fear of a large and cumbersome anti-corruption bureaucracy can be detrimental to risk taking and may hamper legitimate activities in public institutions," said the Economic Survey 2011-12, which was tabled in Parliament on Thursday.

Citing a research paper by A Banerjee, S Cole and E Duflo on the Indian banking sector, it noted that the fear of prosecution for corruption resulted in reduced lending in an affected branch of a PSU bank as well as in neighbouring branches for around two years.

"In essence, smart policy design needs to be distinguished from mere procedural
tightening and bureaucratic expansion, since the latter, if not properly thought out, can increase inefficiencies and wastage in public expenditure and service delivery," the document said.
The observation comes amidst civil society seeking an anti-graft ombudsman, Lokpal, covering all central and state government employees, judiciary and having investigating and prosecution powers.
The Congress-led United Progressive Alliance government had been against a single body idea as it feels it would need a huge workforce.
Again citing a research paper by O Bandiera and A Prat titled 'Active and Passive Waste in Government Spending: Evidence from Policy Experiment', the survey said that corruption and poor governance have been major problems in many countries.
Union Budget 2012-13: Complete coverage