Though Indian banks' exposure to the troubled euro zone is negligible, funding pressure could impact them, Economic Survey 2011-12 said.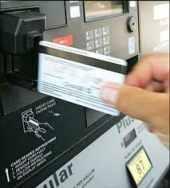 "The recent regulatory prescriptions for European banks have raised fears of deleveraging. Indian banks are not expected to bear any direct impact on account of their negligible exposure to the troubled zone," the survey tabled by Finance Minister Pranab Mukherjee said.

"However, they could be indirectly affected on account of funding pressures," it said.

The scope for countercyclical financial policy could be explored in financial regulations in order to minimize negative impact of accumulated financial risks, it said.

This will go a long way in providing needed stability to the financial system, it added.

The survey noted sovereign risk concerns, particularly in the euro area, affected financial markets for the greater part of the year, with the contagion of Greece's sovereign debt problem spreading to India and other economies by way of higher-than-normal
levels of volatility.
Despite the demanding operational environment, it said, the Indian banking sector demonstrated continued revival from the peripheral spill over effects of the recent global financial turmoil.
Highlighting the importance of financial inclusion in the financial sector, the Survey said it is seen as an important determinant of economic growth.
Banks need to take into account various behavioural and motivational attributes of potential consumers for a financial inclusion strategy to succeed, it said.
Besides, it said, access to financial products is constrained by lack of awareness, unaffordable products, high transaction costs, and products which are not customised and are of low quality.
A major challenge in the times ahead would be to meet financing requirements, particularly of the unorganised sector and the self-employed in the micro and small business sector, it said.
Union Budget 2012-13: Complete coverage