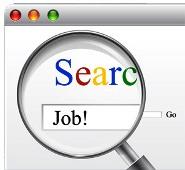 Spurred by increased activities in construction and banking sectors, hiring trends improved across the country in February, says a report.

Leading job portal Naukri.com said that hiring trends were better last month compared to January.

The Naukri Job Speak Index -- an indicator of online recruitment activities -- climbed to 1,209 in February from 1,121 in January.

Last month's score is also the highest 'ever since the index was introduced'.

"Construction, banking and IT sectors witnessed maximum movement in the employment front with the index moving up by 13 per cent, 12 per cent and 7 per cent, respectively in February 2012 when compared to the previous month," Naukri.com said.

In February, auto and BPO segments also witnessed upward movements in terms of recruitment activities.

"Oil and Gas sector saw a two per cent dip in hiring activity while telecom and capital goods sector witnessed steady hiring levels when compared to January 2012,"
it said.
The job indices for the last few months shows high volatility with the index swinging between highs and lows every successive month, Info Edge India MD and CEO Hitesh Oberoi said.
"The index for February should be seen in that light.
"One interpretation is of cautious optimism and a case for selective hiring," he added.
Reflecting improved trends, the index for Bengaluru and Chennai rose 10 per cent and 12 per cent, respectively, in February compared to the previous month.
Will the FM raise tax exemption limits? Will he manage to keep both industrialists and common people happy? To know all about Union Budget 2012-13, Click here!