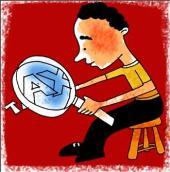 Bookmyshow's expectation from the Budget has always been to get a unified e-tax policy for the country rather than for each individual state.
Also a single clearance window for clearances for print on the go / print on demand ticketing which makes life really simple for consumers makes the inventory far more efficient and reporting for e-tax 100 per cent accurate.
As India's largest entertainment ticketing company focusing on consumer experience is our key motive and all of this goes into doing just that".
"We expect sales
from large format sporting and events business to grow many folds this fiscal. There is new found liquidity and exposure to outdoor events as a way of life and that jump could see growing at 150 per cent year on year.
As India's first entertainment ticketing company we are hoping to deliver the same experience that we have been giving to consumers for movie ticketing by changing the way tickets are bought or sold, for events, concerts and cricket too".