The government has collected Rs 3,124 crore (Rs 31.24 billion) under the Clean Energy Fund this year through an imposition of cess on coal, but it is yet to decide how and when to invest the money.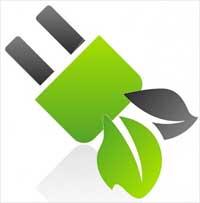 A senior finance ministry official said an inter-ministerial committee will be approving schemes to be funded through the corpus. The government has estimated another Rs 3,480 crore (Rs 34.8 billion) would flow into the corpus in 2011-12.

The government had in July 2010 imposed a cess on coal at an effective rate of Rs 50 a tonne.

In his 2011-12 budget speech last month, finance minister Pranab Mukherjee said Rs 200 crore (Rs 2 billion) from the fund would be used as the Centre's contribution for environmental remediation programmes.

Another Rs 200 crore would be used for the Green India Mission. The environment ministry is expected to come out with the details of the Mission soon.

"Even if the money is not spent this year, the corpus would accumulate and can be maintained for use later," said the official.

The Green India Mission is one of eight under the National Action Plan on Climate Change.

It has a target of 10 million hectares of forest cover by 2020, to increase the share of greenhouse gas emissions offset by India's forest and tree cover to around six per cent as compared to 4.5 per cent in the absence of such an initiative.

With the aim of a people-centric forestry at its core, the mission will require compliance with the Forest Rights Act (FRA), 2006. As part of the conditions, no funds will be released to agencies until the FRA requirement for gram sabha committees is met.

These committees will be part of an institutional mechanism for implementation of the mission,  that will have an autonomous organisational structure.

The 10-year mission would require funding of around Rs 5,000 crore (Rs 50 billion) annually. Mukherjee had announced the imposition of a Clean Energy Cess on coal, lignite and peat last year.

The cess applies to the gross quantity raised and despatched from a mine, except on coal produced in Meghalaya. No deduction from this quantity is allowed for loss, if any, on account of washing of coal or its conversion into any other product or form, prior to its dispatch from the mine.

Imported coal, including washed coal, also attracts cess in the form of additional duty.