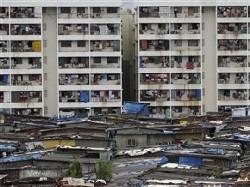 To promote low-cost housing, this Budget proposes to extend the existing one per cent interest subsidy for a loan up to Rs 10 lakh for a house costing not more than Rs 20 lakh to apply for a housing loan up to Rs 15 lakh for a house costing up to Rs 25 lakh.

Rural housing is another focus area. The Rural Housing Fund is to be enhanced from Rs 2,000 crore (Rs 20 billion) to Rs 3,000 crore (Rs 30 billion).

This is aimed at increasing the coverage of housing finance to targeted groups in rural areas at competitive rates.

The Budget also proposed investment-linked deduction to businesses which develop affordable housing under a notified scheme.

"Credit enablement of economically weaker sections (EWS) and LIG (low income group) households is a serious challenge. To address this issue, I propose to create a Mortgage Risk Guarantee Fund under the Rajiv Awas Yojana," the finance minister said.

"This would guarantee housing loans taken by EWS and LIG households and enhance their credit worthiness."

Housing firms were pleased, though wishing more had been done. "The one per cent interest subvention for home loans up to Rs 15 lakh from the previous limit of Rs 10 lakh will come as a relief to home loan borrowers from the LIG segment.

Raising the priority home loan limit to Rs 25 lakh is good news for the LIG segment, but will do nothing to ease the pain in the metropolitan cities, where real estate prices and demand for affordable housing is the highest.

Companies such as Unitech and Ansal, which are rolling out budget housing, will be benefited by increase of volumes," said Anuj Puri, chairman and country head, Jones Lang LaSalle India.

"Extension of investment-based deduction for development of projects under affordable housing schemes is a welcome step.

On the policy announcement front, there were some positives for this category, like the liberalisation of interest subvention, enhancement of the provision for the Rural Housing Scheme to Rs 3,000 crore (Rs 30 billion) and creation of a Mortgage Risk Guarantee Fund under the Rajiv Awas Yojana to augment credit worthiness of economically weaker sections and LIG households," said Ajit Krishnan, national infrastructure and real estate senior for Ernst & Young.

"The budget is more focused on rural and social development of the country. Emphasis has been given to infrastructure and rural development. The overall budget is good for the general public. But it fails to come up to the expectations of real estate and SEZ needs.

Also, imposition of service tax on hospitals and hotels will add cost to basic necessities. The finance minister has not considered any of the demands of the realty sector, said Navin M Raheja, chairman, Raheja Developers and the Assocham real estate committee.