The Indian Mutual Fund Industry has some good news from the Union Budget 2011, as the government has liberalised the portfolio investment route.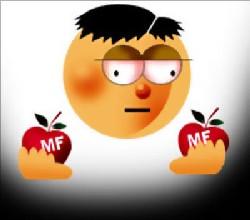 Now SEBI registered Mutual Funds would be allowed to accept subscriptions from foreign investors who meet the Know Your Client (KYC) requirements for equity schemes.

This would enable Indian Mutual Funds to have direct access to foreign investors and widen the class of foreign investors in Indian equity market.

This is an opportunity to bring in a lot of foreign money – both institutional and retail - into the country and would lead to the growth of the mutual fund industry in India.

Currently, only Foreign Institutional Investors (FIIs) and sub-accounts registered with the SEBI and NRIs are allowed to invest in mutual fund schemes.

The fact that mutual funds are going to be open for foreign investors will provide opportunities to those who wanted to participate in the India growth story through the mutual funds route.

This will also help the fund houses to increase their volumes in an environment in which they have been badly hit due to the abolition of entry loads.

Normally Indian investors tend to pull out their investments when the markets are trending downwards or book profit when the markets are trending upwards.

As the subscriber base is widened, the fickleness in the investment strategy will come down, especially amidst bouts of euphoria and panic.

Fund houses would be coming out with different set of products for the foreign customers and there would be different regulatory guidelines.

This would be clarified when the market regulator comes out with new regulations for the move by the government. Once the rules are set, fund houses will start expanding the overseas distribution channels.

The move by the government would provide great opportunity for foreign Asset Management Companies (AMC) which is present in Indian and the Indian AMC's which have foreign partners.

However this would be disadvantage for bigger AMCs in India without foreign partners such as Reliance, Tata and HDFC. This can be overcome by roping up their business with foreign entities.

Though there are cheers of foreigners to invest directly into Indian equity mutual funds, the higher rates of Dividend Distribution Tax (DDT) on liquid funds and also other debt funds have almost eliminated the tax arbitrage for investors, especially corporates.

This move will hurt the asset management business significantly. A significant portion of the industries assets under management (AUM) is coming from the corporates who normally park their money in liquid funds.