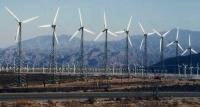 From an allocation of over Rs. 600 crore (Rs. 6 billion) towards forest regeneration and environmental remediation programmes, to exemptions given to hybrid automobile makers and solar lanterns, the 2011-12 Budget, though low on financial commitments, shows a strong green leaning.
The central plan outlay for the Ministry of Environment and Forests increased only by a notch in 2011-12, to Rs. 2,300 crore (Rs. 230 billion) from Rs. 2,200 crore (Rs. 220 billion) in the last financial year.
As a sector, Environment and science and technology got an outlay of Rs. 16,186 crore (Rs. 161.86 billion), as against Rs. 12,652 crore (Rs. 126.52 billion) in the revised estimates for 2010-11.
Acknowledging that protection of forests had great ecological and economic value, Finance Minister Pranab Mukherjee has allocated Rs. 200 crore (Rs. 2 billion) towards the regeneration of forests. He has also allocated Rs. 200 crore (Rs. 2 billion) for the clean-up of some important lakes and rivers other than the Ganga.
Besides, he has earmarked Rs. 200 crore (Rs. 2 billion) for launching environmental remediation programmes. The launch of a national mission for hybrid and electric vehicles was also announced. A concessional excise duty of 10 per cent will be extended
to vehicles based on fuel cell or hydrogen cell technology.
Pranab has proposed to grant specified parts of hybrid vehicles complete exemption from customs duty and special counterveiling duty, and a concessional rate of five per cent excise duty on such parts manufactured indigenously.
Full exemption from customs duty and a concessional central excise duty of four per cent has been extended to batteries imported by manufacturers of electrical vehicles for the replacement market.
The finance minister also proposed to reduce the excise duty from 10 to 5 per cent on kits for the conversion of fossil fuel vehicles into hybrid vehicles.
The excise duty on LED is proposed to be reduced to 5 per cent from 10 per cent. The minister has proposed to reduce the customs duty from 10 per cent to 5 per cent on solar lanterns.
Full exemption from customs duty is being provided to crude palm stearin used in the manufacture of laundry soaps, which conserves water and also to bio-asphalt used for surfacing of roads.
Full exemption from excise duty will be granted to enzyme-based preparations, which is more environment-friendly, for pre-tanning of leather.