Car and sports utility vehicle makers say they're taken aback by the Union finance ministry's proposal to bring locally assembled models into the same duty structure as imported units.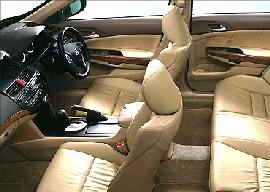 They say the move would cripple demand, following a substantial rise in vehicle prices.

Auto makers are scrambling to their industry body the Society of Indian Automobile Manufacturers (Siam), asking it to talk to the government for clarity on the matter.

"We do not know exactly what this proposal means to the industry and to us. There was absolutely no communication from the ministry on this. Unless there is some clarity coming in from Siam, we cannot comment on it further," said a spokesperson from BMW India.

The companies most likely to be hit are those in the premium segment such as Mercedes-Benz, BMW, Audi, Harley-Davidson, Nissan, Mitsubishi, Volkswagen, Audi, SkodaAuto and Toyota Kirloskar.

The finance ministry has said vehicle engines, gear boxes, transmissions or chassis imported into the country and strapped on to a locally assembled vehicle shall be excluded from the list of completely knocked down (CKD) units which attract a reduced duty.

The companies say this will mean these pre-assembled parts brought into India will attract import duty of more than 60 per cent, pushing the overall cost of a vehicle closer to that of an imported unit.

While a CKD unit attracts custom duty of 10 per cent, an imported unit attracts 60 per cent. Other taxes and levies effectively double the price of an imported unit from its original price.

A manufacturer imports and then assembles different parts of a vehicle to build a model through a local plant, classified as a CKD operation.

The investment required to set up a CKD plant is usually a fourth of the invesment required to set up a manufacturing plant.

Due to lack of standard clarity engines, gear boxes and other pre-assembled components were dubbed as parts that were later fitted to the main vehicle block.

Big implications

Many entities like BMW, Harley-Davidson, Mercedes-Benz, Mitsubishi and the Volkswagen Group have made investments in setting up assembly lines in India.

These companies will now be forced to make further investments for setting up manufacturing or assembly plants for other specified parts like engines.

"We will have to set up an engine plant if the need be. India volumes will justify the investment in the engine plants" stated the BMW official.

One of the hardest hit will be American cruiser maker Harley-Davidson, readying to deliver its first locally assembled motorcycle in a few months. The company is setting up a CKD plant in Haryana.

Bajaj Auto, India's second biggest bike maker, which helps assemble performance bikes from Kawasaki at its plant in Pune, is also uncertain about this operation, as it awaits for further clarity on the matter.

The company assembles the Kawasaki Ninja 250 after importing its parts from Thailand.

Rajiv Bajaj, managing director, Bajaj Auto, stated, "We are uncertain of the status of the Ninja; we're awaiting further clarification to help us decide." Bajaj's other plan which includes the manufacturing of KTM-Bajaj bikes will not be affected, as those will be built entirely in India.

An official of a multinational automotive company stated, "By the very definition, a CKD operation means the unit has to be fully made or assembled in India; otherwise it is just a semi-knocked down (SKD) operation. The government is right in its stand and it has just done this to avoid anomalies."

Countered an executive of a luxury car company, "The government cannot just get up a change in the definition of a CKD operation and expect it to be implemented in such a short time. Drastic changes will have to be made at the plant which will require time. There should have been a mention of this proposal earlier."