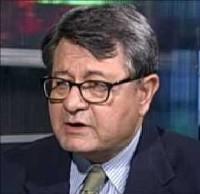 Yesterday's Budget, last week's Economic Survey and the coming Approach Paper to the Twelfth Plan will provide the compass to help India navigate the uncertainties of the post-crisis world.

The Budget speech provided an intelligent and thoughtful response to a number of the underlying issues.

It struck a judicious balance along a number of dimensions - demand and supply; state responsibility and private action; flexibility and social protection; and output of tradables and non-tradables.

It exuded confidence that growth can and must be maintained, and that external aggregate demand is now strong enough for fiscal consolidation.

That this judgement is not a foregone conclusion was shown in the data for third quarter GDP.

Those data showed a visible, perhaps temporary, reduction in gross fixed capital's share. Also, for a purist like me, asset sales are a financing item, not a source of revenue.

Still, what is important is that there seems to be some effort to restrain the growth of government expenditure.

If this holds up to greater scrutiny, that highlights the importance of growth in facilitating fiscal adjustment. This is how India differs from Greece.

Suman Bery, Director-General, NCAER.