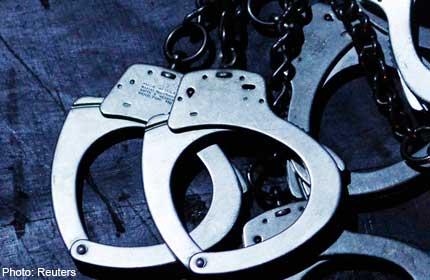 Broker Hiten Dalal and Canara Bank Mutual Fund's former General Manager B R Acharya have been sentence to one year imprisonment and directed to pay Rs three crore (Rs 30 million)compensation in a 1992 securities scam case by the Bombay High Court.
Justice Roshan Dalvi, presiding over a special court, held the duo guilty yesterday and observed that the case pertains to economic offence and causing pecuniary loss to public exchequer.
However, the judge acquitted five others -- a broker and four officials of the bank -- due to lack of evidence.
The court ordered that Dalal may be taken into custody. He is already serving sentence in jail in another case of securities scam.
The CBI had accused Dalal, Acharya and others of misappropriating shares, thereby causing losses to the bank.
Acharya was convicted of criminal breach of trust and abusing his position as a public servant, while Dalal was held guilty of receiving stolen property in the form of shares.
According to CBI, around 10,000 shares purchased by Canara Bank Mutual Fund were found to be missing.
Around 9,100 of the same shares were repurchased from Dalal by the bank at the instance of Acharya. The HC asked Acharya to pay Rs 33 lakh along with 18 per cent interest per anum from the date of transaction in 1991.
Similarly, Dalal was asked to pay Rs 32 lakhs with 18 per cent interest per annum from 1992. Before the sentence was pronounced, Acharya pleaded leniency saying he was the only earning member in his family and was sick. Besides, his son was also visually impaired.
Dalal said that he is already in jail undergoing punishment in another case of securities scam.
However, the court said that the duo had caused losses to the public exchequer and will have to make good the losses by paying compensation.