Owing a taxi-hiring app, Uber has had difficulty marrying its confidence with responsible behaviour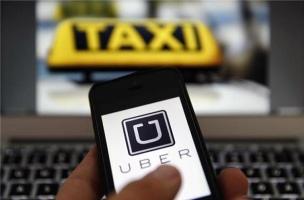 Aaron Lazare, a pioneer in the field of psychiatry, who served as the dean of Massachusetts Medical School, in his book 'On Apology' states four steps to render an effective apology.
For an effective apology, there should be acknowledgement, remorse, explanation and reparation.
While the author's observations were on personal relationships, the same holds true for brands.

Uber, the $40 billion (Rs 2.47 lakh-crore) on-demand cab service, which is in the midst of a raging controversy, has not done enough to deliver on its claims of providing 'safe' and reliable rides, especially since the company's website claims: "Wherever you are around the world, Uber is committed to connecting you to the safest ride on the road.
That means setting the strictest safety standards possible, then working hard to improve them every day." That claim is in tatters following the rape of a Delhi executive by a Uber cab driver Friday night.

Following the incident, the taxi-hiring app firm has been banned and blacklisted in Delhi and there is a government advisory to do the same in other states.
Reports suggest that the police were unable to find any contact of the company's office and had to take a Uber cab to reach the company's training centre in Gurgaon, giving credence to the perception that Uber has grown too much too soon.

"Uber as a brand has grown too fast in a very short time and has not been able to put a proper redressal mechanism in place.
"In today's world, a brand has to be more human, otherwise you risk of losing an emerging market like India which contributes a substantially to revenues," says Saurabh Parmar, founder and CEO of Delhi-based brand consultancy, Brandlogist.

Unlike other taxi firms, Uber does not have any customer care number, it contacts customers via e mail and gives statements through blogposts.

The Delhi incident can render a serious blow to the brand's image, which has taken a beating globally.
Experts feel that in today's competitive environment where brand-building is a significant part of a business model, such failures can prove fatal.

"Being a reputed global brand, Uber should have communicated more with its customers and the government, to reduce the effect of backlash it is receiving," says Partha Sinha, director, Publicis, South Asia.
He adds, "It has built its reputation by offering safety and a reliable ride, but this incident contradicts that claim.
It makes it look like any other taxi companies. So, it would have to either raise its standard or lose business."

It is not helping that radio taxi competitors -- who have been under pressure due to Uber's deep pockets and forced to cut rates -- are capitalising on the issue.

Sidhhartha Pahwa, CEO, Meru cabs, says, "Unlike Uber, we are responsible for customers, we do a thorough background check on our drivers, and do a refresher training for them every six months; women's safety is our primary concern and not a single untoward incident has happened in our cabs."

Uber's rocky ride, however, started at the regulators doors. Uber came under Reserve Bank of India's glare for its one-swipe credit card payment as opposed to the guideline of a two-step authentication process. Uber ultimately relented by tying with a mobile wallet service, but not without a jibe: One of its blogposts says, "Uber is now compliant but less convenient".

Uber's casual comments have often evoked strong reactions.
So much so that it prompted one of its senior executives to suggest that it could 'spend a million dollars' to hire investigators to dig up dirt on journalists who wrote negative articles about it, a comment made in the presence of a Buzzfeed editor, earning it further bad press.

It was in response to a journalist protesting Uber's a sexist promo in Lyon, France, which said "Who said women don't know how to drive?" with objectionable visuals.

Uber has clearly carved out an image that smacks of arrogance.
"Almost every mention of the rapist in media has Uber as a prefix, so it can sure work on its PR. Internet taxi services have been running successfully, convincing investors to fund them," Parmar says.

Uber CEO, Travis Kalanick, blogged a statement after the Delhi incident, saying Uber will work with the government and invest in technology to ensure women's safety. That is still better than many of its other messages, but experts say it is different from owning responsibility, like what Flipkart CEO Sachin Bansal did with his apology after the much-touted big-billion day, saying the failure was due to technical shortfalls.

But Uber's communication strategy could change. Uber has hired David Plouffe, who ran Barack Obama's 2008 campaign, to drive its communication, with a focus on wooing customers and regulators. With the Indian government mulling a blanket ban on radio taxis, Plouffee may have plenty to work on.

UBER'S SPEED-BREAKERS IN 2014
July: Ryan Simonetti, CEO of Convene, a conference centre network, alleged that he was kidnapped by a Uber driver in Washington
Sep: Faced a ban in Berlin and Hamburg after being served a notice that its app-based platform was in violation of passenger transportation law. The ban was later overturned
Oct: Came under severe criticism after Uber Lyon (in France) posted a promo offering escorts as drivers. The post was deleted later
Nov: The city of Toronto appealed to the court for a ban on the service saying "Uber was operating in flagrant disregard of the laws"
Nov: Buzzfeed reported that a senior VP said that Uber should spend "a million dollars" to spy on the private lives of journalists who criticised the company
Dec: On Monday, the city corporation of Portland approached the court for an injunction on Uber services saying that it can't operate in the city without adhering to city's safety, health and consumer protection rules