The interest it has generated among designers who are helping create new styles and uses for the product is likely to leave a lasting imprint on the future of khadi, reports TE Narasimhan.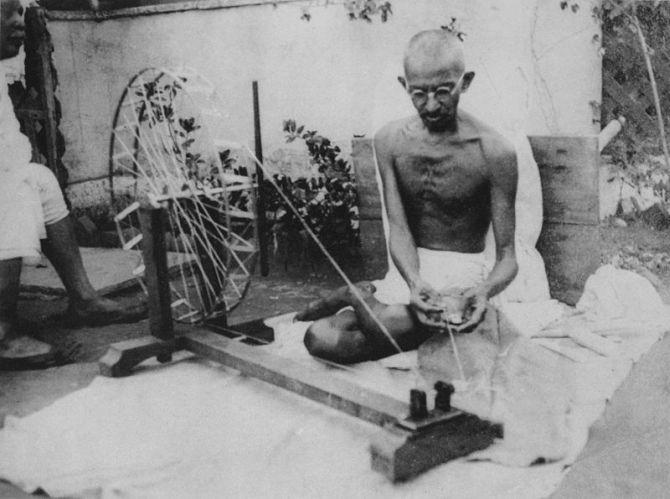 From Arvind Mills, Raymond and other branded textile manufacturers to the fraternity of fashion designers, the past few years have had a whole new set of suitors standing attendance to Brand Khadi.
Its identity -- from a fabric favoured by politicians and a symbol of national pride to an embodiment of sustainable fashion and millennial values -- is undergoing a massive change and the makeover is opening the door to a new world of consumers for the government-owned Khadi and Village Industries Commission (KVIC).
Khadi's proponents are talking to a new audience, in a language and form that is giving the age-old yarn a contemporary twist.
Aamir Akhtar, CEO, Lifestyle Fabrics-Denim, Arvind Limited that buys substantive amounts of the fabric from KVIC said that interest has been gradually growing, in India and abroad.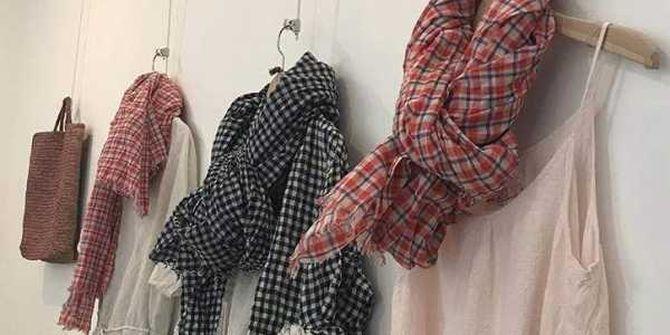 "We observe two, very clear sub groups of consumers, the 20-35 age group that sees it as a modern fabric and values the sustainability aspect and the 35+ age group that cherishes its natural comfort and heritage value," he added.
There are two big changes that textile majors such as Arvind point to: one is of course the changing customer perception around the fabric, but the second shift which is expected to leave a lasting imprint on the future of khadi is the interest it has generated among designers who are helping create new styles and uses for the product, thereby widening its base of consumers.
The revival in fortunes has led KVIC to say that it will report an all-time earnings high this fiscal, of around Rs 3,200 crore and that it will turn in a profit.
In the last four years KVIC sales grew nearly 30 per cent, against around seven per cent on an average in the last 10 years, the company added.
KVIC chairman Vinai Kumar Saxena said that the biggest drivers of sales have been aggressive marketing, growing interest for khadi products among the Public Sector Enterprises and supply tie-ups with companies like Arvind Mills, Raymond and Aditya Birla Fashion.
He said that khadi is seen as an organic and indigenous material, in sync with a global sensibility and desire to wear sustainable fashion.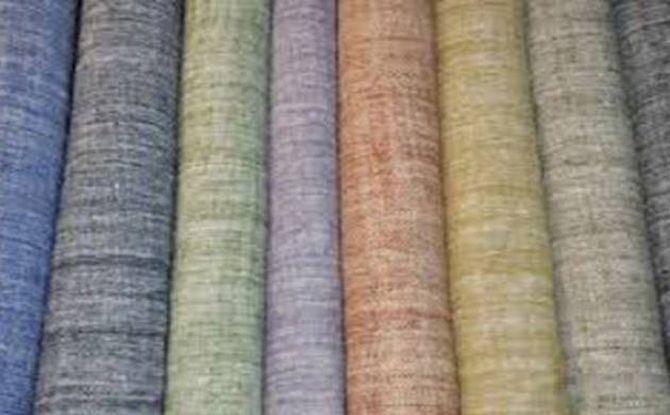 Akhtar sees the product's rising popularity a result of its "minimal yet modernistic aesthetic" that appeals to the young.
Sustainability has been identified as one of the top trends in fashion according to a report by McKinsey & Company, written in association with The Business of Fashion (The state of fashion, 2019).
"Sustainability, which breaks into our respondents' list of the most important challenges for the first time, is evolving from a tick-box exercise into a transformational feature," the report said.
Sustainable fabrics command a premium and draw the best designer talent. KVIC has been quick to tailor its narrative around khadi's low impact on the environment and has declared its intentions to ensure a 'zero-effect, zero-defect' global product.
He trots out the numbers: a metre of khadi fabric needs three litres of water, while a metre of mill fabric drinks up 55 litres.
These metrics have grabbed the attention of consumers and designers -- both keen to establish their environment-friendly credentials in a premium market.
Saxena said that they have managed to attract the best designer talent on board -- from global designer Gavin Rajah to Indian fashion diva Ritu Beri -- who are advocating the use of khadi and are its de facto ambassadors.
The narrative around the fabric is nuanced. Akhtar explains that in tier-2 towns and villages, khadi is seen as a nationalist choice and worn by the senior demographic.
But in larger towns, where the young are increasingly drawn to khadi, it is a symbol of eco-friendliness and modernity.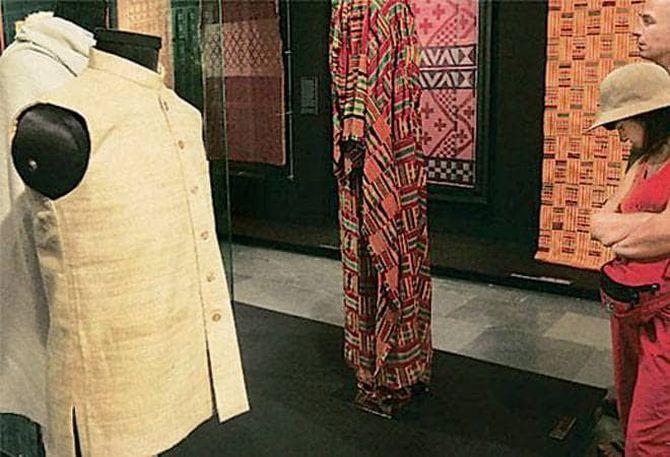 Globally the overriding identity is that of a sustainable fabric.
"We are encouraged to see interest from global brands such as Patagonia, Levi's, Gap and C&A.
"They appreciate the unique sustainability attributes of this category.
"Over and above the obvious low environmental impact, the product generates livelihood for village based artisanal communities and contributes to social and economic sustainability," said Akhtar.
Still, the bulk of orders are pouring in from government departments where KVIC has been aggressively pushing branded khadi.
Indian Railways for one, has ramped up orders significantly; in 2013-14, it bought around Rs 3.5-4 crore worth of products from KVIC, in 2018-19, its orders were worth Rs 100 crore, the company said.
While the hand spun yarn is scripting a more global story for itself, it is also keeping the faith with its band of old loyalists.