Close on heels of the launch of Gift Nifty (earlier SGX Nifty), domestic exchanges are pushing for extension of trading hours for the onshore derivatives market, said sources.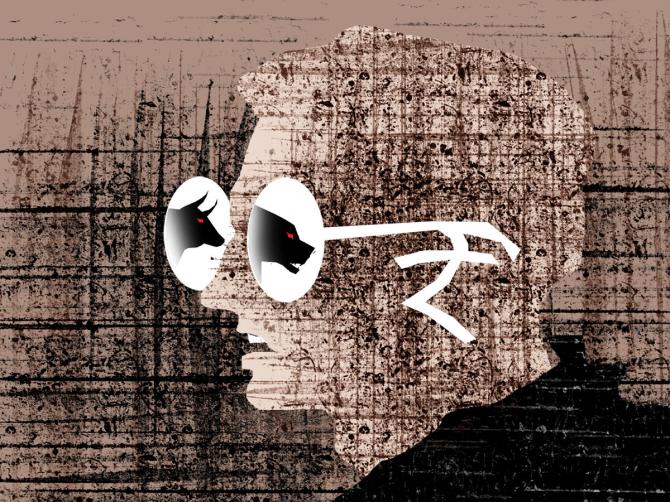 Bourses are waiting for a final approval from market regulator Sebi on the proposal to keep the derivatives market open for longer hours, they said.
The move is aimed at attracting more trading members for onshore futures and options (F&O) contracts amid risk that global investors could prefer trading at Gift City given the tax benefits.
"Keeping the derivatives market open for longer will help domestic investors hedge their risk better and react to global developments faster.
"With SGX Nifty trading now getting routed through Gift City IFSC, there is a solid case for keeping the derivatives market open for longer to maintain the attractiveness of the onshore markets," said an official.
The so-called SGX-Nifty Gift Connect is set to become fully operational from July 3.
Following which, all outstanding Nifty contracts at SGX will be fully transferred to NSE IFSC at Gift City for order matching.
In 2018, Sebi allowed domestic stock exchanges to extend equity derivatives trading till 11.55 pm.
However, exchanges need a formal approval from the regulator to extend timings, said people in the know.
Exchanges have to demonstrate preparedness and also provide a reason for keeping the markets open for longer, they add.
Emails sent to Sebi, NSE and BSE didn't get any response.
Currently, both the derivatives and cash markets are open from 9.15 am to 3.30 pm.
The derivatives markets in some countries are open for 23 hours.
NSE, the country's largest bourse and where the entire derivatives volumes are concentrated, is expected to benefit the most if derivatives trading are extended as it will boost its volumes and profitability.
At a recent conference call, NSE MD & CEO Ashishkumar Chauhan was quizzed by analysts over the proposal to extend market timings.
"The consultations are still underway and brokers are still figuring out how to phase it and what all products should come in.
"As and when they make up their mind, we will take Sebi approvals.
"Once the approvals come in, then we will have to gradually move ahead," he said.
In an interview to 'Business Standard', BSE MD & CEO Sundararaman Ramamurthy said, "Whatever the market wants we are here to provide.
"As and when a crystalized demand comes from the market, we will look at it."
BSE has negligible share in the equity derivatives market at present.
However, it has relaunched the Sensex and Bankex derivatives contract in a bid to gain some market share this month.
BSE has seen encouraging response to the move.
Concerns remain
Sources said that while Sebi has left it to the exchanges to decide on the market timings, it doesn't want to be seen as promoting the derivatives market.
A recent Sebi study showed that nine out of 10 derivatives trades end up in losses for small investors.
The regulator is in the process of issuing more safeguards for investors dealing in the F&O markets.
Experts said if derivative market trading is extended without changing the timing of the underlying market it could promote speculative trading.
Also, there is some pushback from domestic brokers on the proposal of extended timings.
Some fear it will lead to increase in costs without commensurate increase in revenues.